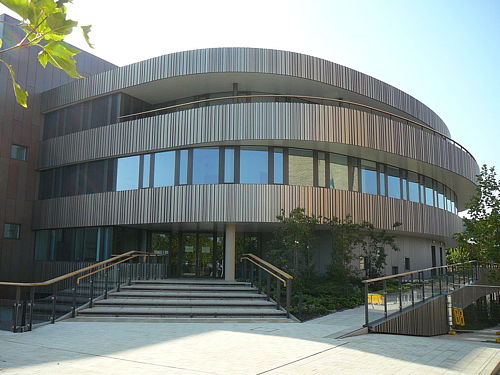 The Department of Chemical Engineering and Biotechnology has an outstanding reputation for interdisciplinary collaborations across the fields of chemistry, physics, mathematics, clinical medicine and biology. Our  scientists work together with industry leaders and entrepreneurs at the interfaces of these science disciplines to develop innovative solutions to a range of global challenges: from finding new ways to create sustainable energies and conserve the environment to developing innovative healthcare technologies to diagnose and combat disease.
The University of Cambridge intends to maximise the Department's strengths through the construction of a new building,  the first of its kind to house the whole cycle of scientific investigation in chemical engineering and biotechnology, and its teaching and commercialisation, under one roof: from fundamental research right through to technology innovation, development and spin-out. This setting brings together top scientific and entrepreneurial minds in a highly vibrant, creative community in which chemical engineers and biotechnologists can achieve an unprecedented level of integration. It enables those working within these disciplines to exchange ideas and enthusiasms, and benefit from each other's expertise, as never before.
We are now situated in the University's science and engineering hub on the West Cambridge site, and perfectly placed to maximise links with a number of other faculties including: Physics at the Cavendish Laboratory, the Computer Science Laboratory, the Institute for Manufacturing and Cambridge Enterprise. Such an environment gives our academic and business leaders the facilities, resources, and inspiration to accelerate solutions to the world's most pressing challenges. The Department of Chemical Engineering and Biotechnology at Cambridge will continue to bring tangible benefits to society, and act as a powerful catalyst to boost the economy locally and nationally, assisting employment and wealth creation in the UK and beyond.