Any University of Cambridge student after graduating automatically becomes an alumnus/a of the University for life.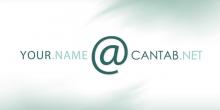 Wherever you are in the world and whether you are retired or work in industry or academia, we would love to hear from you. We would also like to encourage those who wish to get involved in our activities to come forward and tell us about the type of support they might want to offer the Department, our current students, young researchers and graduates.
Some of the general benefits every Cambridge alumnus/a currently enjoys:
Email for life: University of Cambridge graduates are encouraged to sign-up to free email for life. This is a permanent email address that can be used during their programme of study and continuing on into life as a graduate.
CAMCard is issued free to all alumni who have matriculated and studied at Cambridge. It provides you with automatic membership to the University Centre the also gives you a range of other benefits and discounts in local hotels, restaurants, bookshops and events.
Join the Cambridge Student Alumni Network (CamSAN) exists to foster a stronger relationship between Cambridge graduate students and alumni, and provide the forum for social and professional networking among both groups
LifeLong Learning: The University's Institute of Continuing Education offers adult learners in Cambridge and beyond the opportunity to study at University level on a part-time basis.
JSTOR Access: Access to JSTOR is available to all matriculated University of Cambridge alumni and offers a huge range of academic work online free of charge.
University Sports Centre:  Alumni are eligible for a special discount on membership fees at the University Sports Centre. 
In addition to the general benefits, CEB alumni network members get:
Invitations to attend or take part in department events – social and professional
Opportunities to connect, obtain and provide advice at our career events by  become a member of our online professional platform  CUCEB alumni group in LinkedIn
Help with event organising (alumni reunions, career events, department seminars, site visits, etc…)