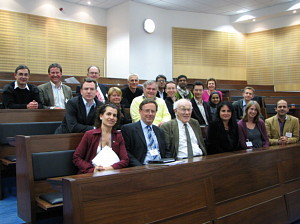 On Friday 27 May 2011, many of the alumni from 1982-92 came back to the department to meet up with old friends and see how the courses and department have changed.
The reunion began with a welcome from the Head of Department, Professor Nigel Slater and then Dr Ian Wilson and Dr Sarah Rough described the current Chemical Engineering Tripos. The alumni were also given tours of the department.
Later, there was a talk by alumnus Mark Perrett, of Morgan Stanley, as part of the Alumni Speaker Series. He spoke on "Chemical Engineering - from Cambridge to the City". In his talk, Mark reflected on how his Cambridge chemical engineering education has helped him in building his career.  This included many interesting insights into the development of the chemicals industry over the last 25 years, Mark's personal experiences as an investment banker working in the sector, and some amusing anecdotes.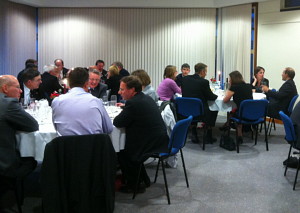 The alumni rounded off the day with a dinner at Fitzwilliam College.
If you would like to be invited to future reunions, please see the alumni section of the website, contact Elena Gonzalez on eg314@cam.ac.uk, alumni@ceb.cam.ac.uk or call on +44 (0)1223 762587.