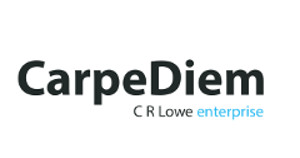 The Department exemplifies that new opportunities arise when under-pinning disciplines are assembled in a single organisation and allied with a strong entrepreneurial ethos. Our  focus  on the exploitation of research provides a seamless transition from the laboratory to commercial development and the market-place. Through these activities Chemical Engineering and Biotechnology at Cambridge have contributed significantly to the 'Cambridge Phenomenon'.
The Department has 15 spin-out companies in the 2013 Cambridge Enterprise portfolio. Collectively, they have raised substantial City, Angel and VC funding and currently employ >600 people, although, with one exception (ProMetic BioSciences; market capitalisation ~$950M), they remain privately owned. The entrepreneurial culture was recognised by a Queen's Anniversary Prize in 2007.
Life science entrepreneurship is further supported in the department and throughout the University by the Christopher R. Lowe Enterprise Awards Programme.  Annually, this generous initiative provides tuition bursaries for Master's in Bioscience Enterprise postgraduate students, seed funds and mentors promising life science companies selected by Cambridge University Entrepreneurs(CUE), sponsors the Cambridge University Technology and Enterprise Club's conference (CUTEC) and recognises the University's 'Young Life Science Entrepreneur of the Year'. 
The Department also benefits from the wider advisory, legal and financial support services of the University, through the active engagement of the Research Office and Cambridge Enterprise and through these office our staff are incentivised  to file patents by an IP revenue-sharing scheme.
Incubation
A key development planned for the future is to incorporate a number of independent small company incubator units within our state-of-the-art building (opening 2015) to improve the Department's commercialisation strategy even further. The spin-out pipeline will be promulgated through normal university channels, including Cambridge Enterprise, but without pre-mortgaging intellectual property. Cambridge Enterprise Ltd plays a key role in helping the Department's researchers in commercialising their discoveries – supporting them in obtaining patents and licences and assisting in setting up companies to develop ideas further and launch products on the open market.