The Newsletter of the University of Cambridge Department of Chemical Engineering and Biotechnology
Welcome to CEB Focus, the newsletter from the University of Cambridge Department of Chemical Engineering and Biotechnology. CEB Focus is a termly publication put together by the CEB editorial team, a dedicated group of volunteers led by Elena Gonzalez (Chief Editor) and the help of an external professional designer (Charlotte Pincombe) and volunteer editors undergraduate CUCES Publicity Rep Izzy Bentley, PhD students Gemma Siddall, Sina Schack, Yong Tan and Chyi Chung and Postdoc Dr Ajay Mishra.
CEB Focus newsletter is aimed at current and potential global research and industry partners, our alumni and friends, as well as department faculty and assistant staff members, past and present. We aim to keep our stakeholders updated on our teaching and research activities and breakthroughs, as well as student and academic achievements.
Although the issue is available in print and distributed across all department sites, we keep printing to a minimum. A paper copy can be posted upon request. Every issue is also uploaded on the University of Cambridge alumni website and shared on Facebook and Issuu digital platforms. It is also circulated via email in PDF format to department contacts and ceb-news e-mail list subscribers. To receive a regular e-copy of CEB Focus subscribe by sending a message to ceb-news-request@lists.cam.ac.uk with 'Subscribe' as the subject of the message.
We very much encourage our members, students, alumni and partners to keep in touch and share their news with us. We'd be delighted to hear from you regarding your time in Cambridge, experience in the department, your career achievements and/or personal highlights. A personal or career profile for the 'Alumni Corner' section or a corporate announcements for the 'Industry Business' section would be very welcome.
Please send your suggestions for content and contributions to CEB Focus editorial team at ceb-focus@ceb.cam.ac.uk and feel free to contact Elena Gonzalez , chief editor, to discuss possible contributions or opportunities for advertising.
View the latest issue June 2020 
View current and previous issues and other Department publications on Issuu from your mobile device 
View previous issues:
October 2018  May 2018  January 2018
October 2017 May 2017 January 2017
October 2016  May 2016  January 2016
October 2015  May 2015  January 2015
October 2014  May 2014  January 2014 
October 2013  May 2013  January 2013  
October 2012 May 2012  January 2012 
October 2011  May 2011  January 2011  
October 2010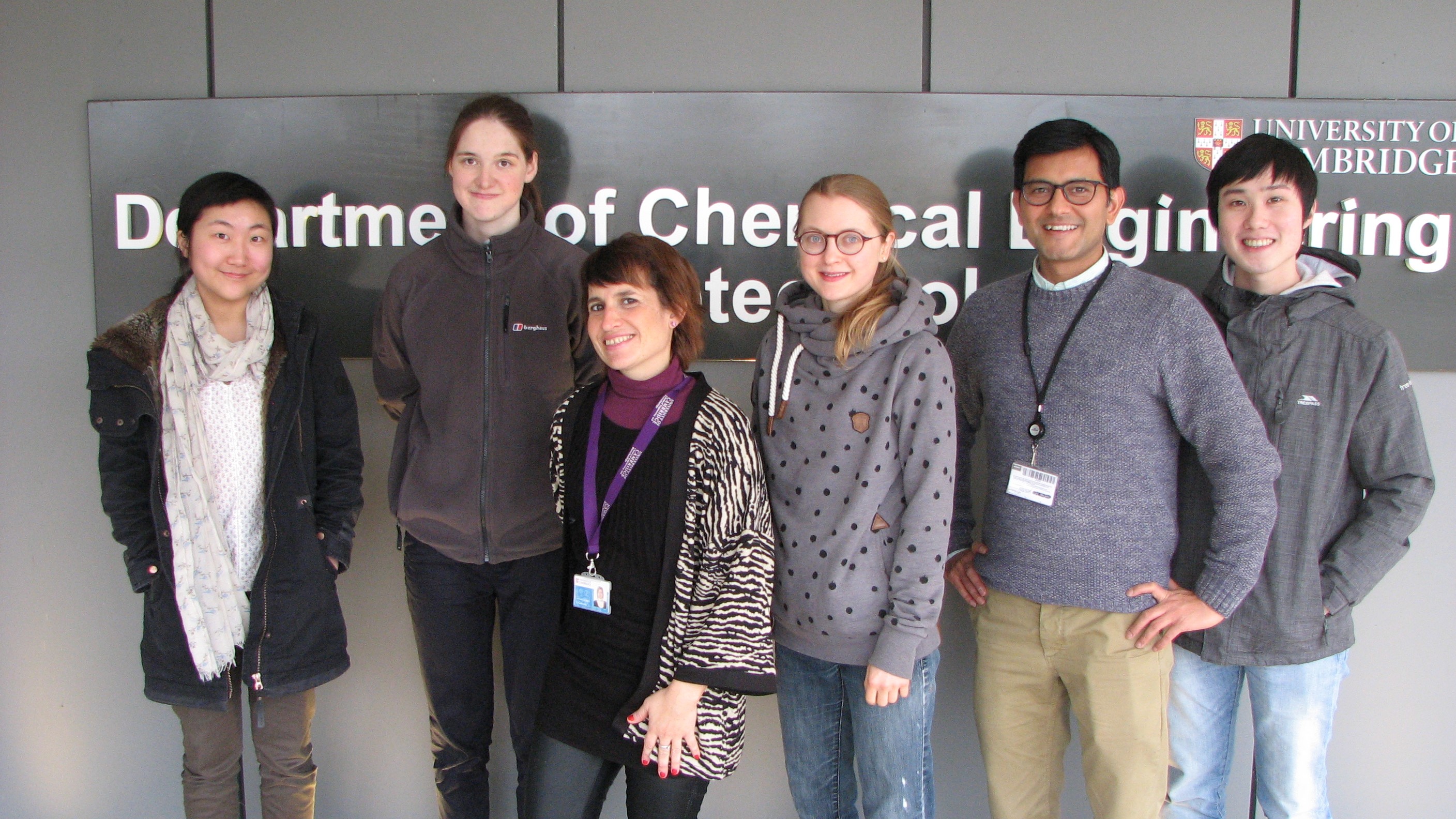 Editorial schedule 2019-2020
| | | |
| --- | --- | --- |
| Issue  | Editorial deadline | Distributed |
| Michaelmas Term 2019 | Friday 7 August 2020 | Monday 5 October 2020 |
| Lent Term 2020 | Friday 4 December 2020 | Monday 18 January 2021 |
| Easter Term 2020 | Friday 23  April 2021 | Monday 7 June 2021 |
As a Cambridge alumnus/a you can also register to receive a copy of CAM magazine for free.
Other University publications:
School of Technology Newsletter
Alumni News on the  University website