Member profiles
Chief Editor and Marketing Assistant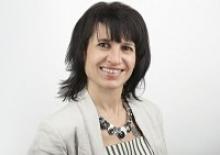 Passionate about music, science, engineering, technology and communication as a whole. I thrive on relationship building and I'm focused on improving my digital skills. I love running events and reporting about the ground-breaking research work of impact at CEB and the achievements made by talented staff and students in this Department.  
We love to hear about your news and look forward to receiving your suggestions for content and your article submissions. Feel free to come and see my anytime (Office 4.13 in Level 4) and contact Editorial Team on on ceb-focus@ceb.cam.ac.uk
Dr Ajay Mishra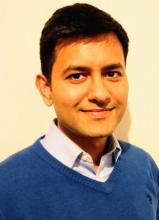 I am originally from India. I came to UK in 2006 for my D.Phil. in Biochemistry at the University of Oxford where I studied chromosome segregation during cell division. Later, in my post-doctoral research at CRUK-Cambridge Institute and King's College London, I investigated into the tissue homeostasis in human skin.
 At present I am working at Cambridge Infinitus Research Centre (CIRCE), housed in this department where I am investigating the molecular regulation underlying proteostasis and its role in ageing and age related neurodegeneration.
By joining CEB focus team I will have opportunities to explore and understand the wide variety of world leading research and development being executed in this department. This would help me in connecting with more scientists and staff in this department. Moreover, I am looking forward to learn the basic skills of outreach by tools such as editorial work and publishing.
Sina Schack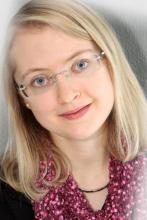 I'm Sina, have a background in Chemistry and moved to Cambridge to start my training with the Sensor CDT in 2016. I am now in the second year of my PhD in the Molecular Microbiology group led by Dr Graham Christie. My interests are protein structure and functionality. In my project, I'm looking at various crystal-forming proteins from Bacillus thuringiensis to produce spore-coat protein fusions for structural analyses. The resultant structural models will then be used to more rationally develop coat proteins, or spores, as components of novel sensor technologies. I joined CEB focus to explore an alternative career path by learning journalistic and scientific writing skills. I'm looking forward to work in a dynamic team and to find out more about different research projects at CEB.
Gemma Siddall
Hi I'm Gemma, currently I am a PhD student in the MRRC Research group. The PhD project is in collaboration with industry to improve the manufacturing process of fundamental materials in green catalysis.  Excellent communication is critical to innovation and a successful collaboration, therefore a key driver to join the dynamic CEB Focus team was to develop my scientific writing. Within my second year working in the team, I continue to enjoy learning from team members, collaborators and the readers.
Chyi Chung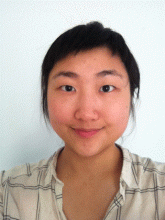 Hi, I'm Chyi. A Chemical Engineer by background, I'm part of the 2018 Sensors CDT cohort. I am interested in interdisciplinary research: I have previously worked on a microwave blood glucose meter for non-invasive testing, and an in vitro microfluidic model to study deep vein thrombosis.  During my undergraduate studies at Birmingham University, I was an editor and contributor to the university's science and technology magazine (SATNAV). I value scientific communication in bridging the gap between the research community and wider society; hence, I am excited to be part of CEB Focus.
Yong Ren Tan
I am Yong Ren, 1st year PhD student from the CoMo group, doing research on carbon-neutral fuels and their soot suppression properties. I have joined the CEB Focus Team to get exposure to the key research activities at CEB time and improve Science Communications skills.
I would also like to help contribute to communications channels and via CEB Focus deliver information of interest to our readers and stakeholders.  
Bowen Huang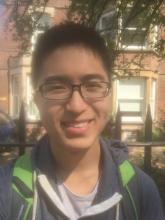 I'm the new IT and Publicity officer for CUCES and new member of the CEB Focus Editorial team. I'm from Essex and my hobbies are music and gaming. I will be providing content for the Undergraduate Focus part of the newsletter, and I am keen to represent the undergraduate voice this year, so please let me know at
bmh38@cam.ac.uk
if there has been an exciting event that you would like to write about!