The current phase of the department's ongoing programme of improvements is the creation of CUBE, the Cambridge Unit for Bioscience Engineering. This Unit will provide specialised facilities for our researchers working on Bioscience Engineering, including the groups headed by Professor Howard Chase, Professor Nigel Slater and Dr Anton Middelberg
The CUBE building works started in December 2001 and are on course for completion at the end of September 2002.
This photograph shows the old lab in January, 2002. All the equipment has been cleared away, ready for the builders to move in.
As the emphasis of Chemical Engineering changes, so the needs of researchers change and large open plan laboratories need to be replaced by smaller rooms with specialised equipment.
Head of Department, Professor Chase said, "The creation of CUBE presents enormous opportunities for the department as it enables us to undertake research in bioscience engineering using real systems (e.g. viruses) which we could not work with previously on safety grounds. We intend to collaborate with biological departments both within and without the University to take biological discovery forward to the provision of therapeutic and other products for the benefit of society."
By February the old lab was no more.
By March, the building work had begun with the construction of the platform which will take services to the new laboratories.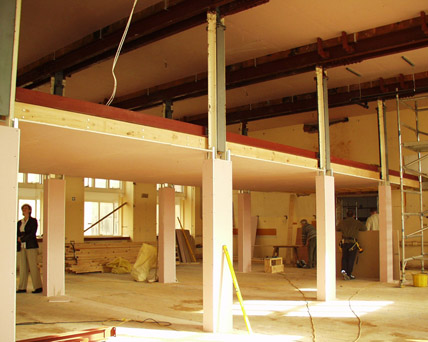 April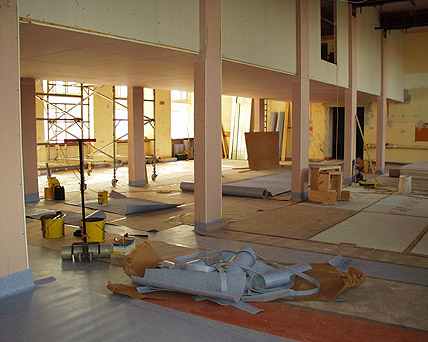 May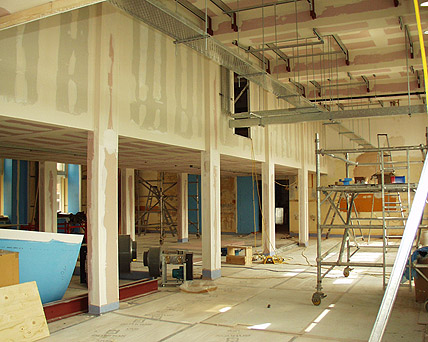 August, 2002.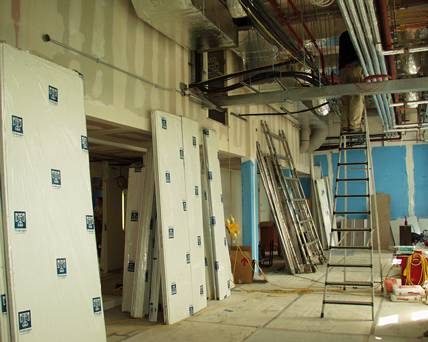 The conversion is almost complete. Wiring is going in for electricity, data connections and telephones, air handling equipment and other services are in place.
We look forward to moving in to the new Cambridge Unit for Bioscience Engineering.