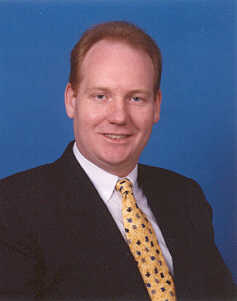 Congratulations to Dr Anton Middelberg on his personal promotion to a Readership with effect from October 2002. This is a great achievement and we send him our heartiest congratulations. Dr Middelberg gained his PhD in 1993 from the Department of Chemical Engineering, University of Adelaide, Australia and joined the department at Cambridge as a University Lecturer in 1998. He heads the bioproducts and bioprocessing research group.
Congratulations also to Dr Mike Johns for the Award of an ExxonMobil Engineering Teaching Fellowship. This is for 4 years from January 2003. Dr Johns completed his PhD here at Cambridge in 1999 and then joined us as a University Lecturer. His work is in the areas of structure-processing relationships of materials and contaminant hydrology. He works mainly at the Magnetic Resonance Research Centre.
Other recent changes are that Dr John Dennis and Dr Adrian Fisher have been appointed to University Lectureships. Dr Dennis was previously our Research Facilitator. His appointment is from 1 October 2002. Dr Adrian Fisher is from the University of Bath and will join us from 1 April 2003.