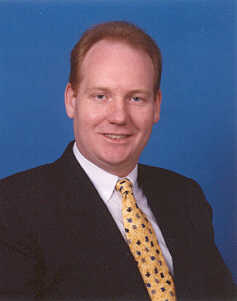 Dr Anton Middelberg has been awarded one of the highly prestigious 2003 Federation Fellowships for Scientific research by the Australian Government.
This scheme aims to achieve Australian Brain Gain and the fellowships are designed to attract eminent Australian researchers back to their home country. Dr Middelberg gained his PhD in 1993 from the Department of Chemical Engineering, University of Adelaide, Australia and joined the department at Cambridge as a University Lecturer in 1998. He gained a personal promotion to a Readership in October 2002 and will soon return to Australia as Professor of Bioengineering at the University of Queensland.
Head of Department Professor Howard Chase said, "This is indeed recognition of the excellence of his research and he must be congratulated for this achievement".
At Cambridge, Anton heads the bioproducts and bioprocessing research group. In Queensland, he will be executive research director of the Centre for Nanostructural Bioengineering.