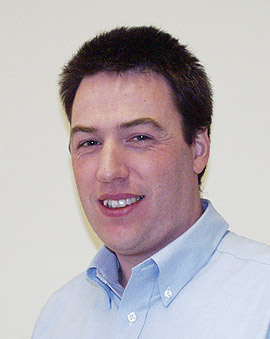 Colin Deddis joined the Department of Chemical Engineering, University of Cambridge, on 10 November 2003, as University Lecturer, Chemical Engineering Design.
Colin holds degrees in Chemical Engineering and Process Technology & Management and has over 13 years design and operating experience with BP plc. This has covered a wide range of processes from offshore oil and gas production to onshore oil refining and petrochemicals. The type of work has been varied and has included designing new platforms for oil production in the Caspian Sea, troubleshooting operational problems and presenting economic justifications for new projects.
He hopes that his practical experience will be of benefit to the Department and will try to avoid telling too many war stories!
His interests include mountaineering and canoeing when not running around after his two sons aged 6 and 4.