Laser group successes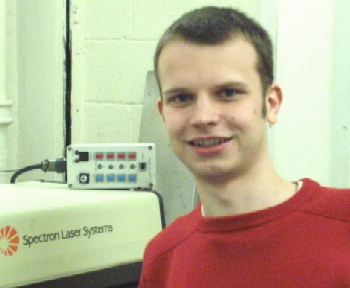 The Laser Analytics Group at the Department of Chemical Engineering is headed by Dr Clemens Kaminski and the central theme of their activities is the use of modern laser spectroscopic methods to visualise the physics and chemistry of complex processes.
Research student Iain Burns (pictured right) has been awarded the prize for Best Poster Presentation at the Institute of Physics, Combustion Physics Group, Young Researchers Event 2003. The conference was held at Loughborough University on Thursday 18th September. His paper was entitled Towards LIF Thermometry with novel blue GaN diode lasers. (LIF is Laser Induced Fluorescence) Iain is currently at an industrial placement in Hull for 8 weeks as part of the PhD with Advanced Chemical Engineering Practice.
Post doctoral researcher Dr Johan Hult has been elected a Junior Research Fellow at Magdalene College. Iain Burns, Johan Hult and Clemens Kaminski have also patented a diode laser which they intend to spin out commercially and this was the subject of the award winning paper mentioned above.
Prizes for first year research students
At the start of their 2nd year of research, research students are asked to give short presentations on their work so far and to prepare a poster. On 15 October 2003 eleven students gave their presentations and the prize for the best work was given to James McGregor for Tapered Element Oscillatory Micro-Balance Studies of Heterogeneous Catalysis. He is supervised by Professor Gladden and is part of the Catalysis and Magnetic Resonance Group. The runner up was Yu Wen Chen with Shape Forming of Flexible Chocolate. She is supervised by Professor Mackley and is part of the Polymer Fluids Group.
SCI Messel Scholarship for Alasdair Campbell
Alasdair Campbell has won an SCI Messel Scholarship. Last year, when Alasdair was an undergraduate, he won the Salters' prize from the Salters' Institute of Industrial Chemistry. This October, he has returned to the Department of Chemical Engineering as a postgraduate student and won another prestigious award.
The Messel Scholarship consists of a grant and free membership of the Society of Chemical Industry. It is awarded after an annual competition in August among graduates who are about to begin studies for British higher degrees in chemistry, chemical engineering and related subjects. Competition for this award is extremely high.
Alasdair will be supervised in his research by Dr Cardoso.
Excellence in Chemistry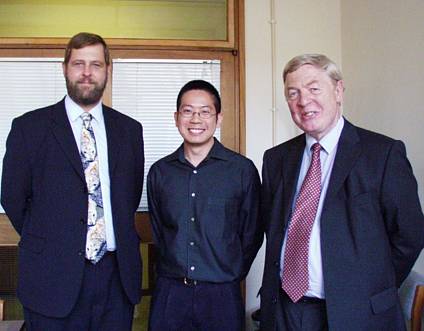 Matthew Lim has won the Roscoe Medal and Prize at the SET (Science, Engineering & Technology) Younger European Chemists' Conference at The European Synchrotron Radiation Facility, Grenoble, France from the 27-29th August, 2003.
This was the third pan-European Conference and was on the theme Highlights of European Chemistry Research and R&D in 2003. It was a lively gathering of Europe's top young chemists (aged 21 - 35 years) for short talks, poster sessions and networking.
A highlight of the conference is the award of the Europa Medal for Europe's top younger chemist which has a prize of 1,000 Euro. The Roscoe Medal is a runner up to the Europa prize. It is awarded for excellence in Chemistry and came with a 350 Euro cash prize
Unfortunately, Matthew was unable to attend the award presentation at the conference, but was presented with the medal by Dr Eric Wharton, Director for Science Engineering and Technology at a small ceremony in Cambridge on Tuesday, 16 September, 2003.
The photo shows Matthew Lim (centre) with Dr Eric Wharton (right) and Dr Hugh Stitt (left), Matthew's industrial supervisor from Johnson Matthey.
Matthew is a member of the Catalysis and Magnetic Resonance Group, working on the Magnetic resonance imaging of multi-phase flow in fixed bed reactors.
2003 IChemE Young Researcher of the Year Award in Particle Technology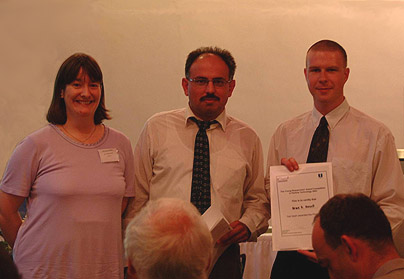 The 5th UK Particle Technology Forum was held at the University of Sheffield on 24 and 25 July, 2003, on the theme Particle Technology Across the Length Scales.
The meeting included the IChemE's Particle Technology Subject Group Young Researchers' Award. Six finalists were chosen to give a presentation detailing their research in the field of particle technology of relevance to the process industries.
First prize was awarded to Bruce Russell for his presentation Signal Processing for On-line Control of Paste Extrusion. The photograph shows Bruce on the right, with Dr. Judith Bonsall (left) who presented the prize on behalf of Unilever, the award sponsors and Dr. Agba Salman, the Forum Organiser.
This award was also won by a Cambridge student last year, Dr Sing Yong Lim.
Design project prizes 2003
Each year, in their third year at Cambridge (Part IIA of the Chemical Engineering degree) undergraduate students undertake a Design Project. The project for 2003 was to design a plant to take rape-seed oil and waste oil from food processing and output bio-diesel. Bio-diesel is an environmentally friendly alternative to fossil fuel and may be used in a conventional diesel engine. The students worked in groups of 5 or 6. The project reports were given in on 5 June and then presentations were given on June 6, 2003.
The winner of the prize for best presentation was Group C, the Chippen Diesels. In the photo, from left to right, they are Steven Branston, Daniel Smitham, Ernesto Addiego-Guevara, David White, Claire MacLeod and Julie McKittrick.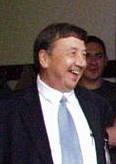 The prize of £300 was presented by Martin Brook of biofuel.org.uk. He and the other judges praised the standard of all the presentations and said they had a difficult job in choosing one prize winner. There will also be a prize at a later date for the best overall project.
A pass in the Design Project is an essential requirement for corporate membership of the Institution of Chemical Engineers and for obtaining Chartered Engineer (CEng) status, so the Design Project each year is a major part of the course. For the students, it is five weeks of hard work, but a chance to put much of the theory they have learnt into practice.
Danckwerts-Pergamon Prize
The Danckwerts-Pergamon Prize is awarded by the Department each year for the best PhD dissertation on a subject connected with Chemical Engineering. It is awarded in the Lent Term and the winner is chosen from those students who gained their PhDs in the preceding calendar year.
Mansel Rogerson is the winner of the Danckwerts-Pergamon Prize for 2002 for his dissertation "Modelling Bubble Patterns and Nucleation in Sodium Acetate Heat Packs". His supervisor was Dr Silvana Cardoso. He is now a management consultant for LEK and was married last September.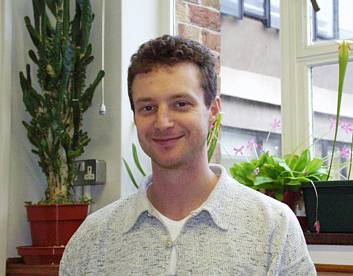 IChemE Medal for Dr Geoff Moggridge
Dr Geoff Moggridge has been awarded the Institution of Chemical Engineer's Frank Morton Medal for 2002 for his work in the field of product engineering.
The award, which is biennial, provides professional recognition by IChemE for excellence in chemical engineering education. The recipient is nominated by a Selection Panel consisting of representatives from the two Universities with which Professor Morton was most associated (UMIST and Birmingham), together with representatives from the IChemE's education community.
The Frank Morton Medal is named in memory of a past President, Professor Frank Morton, and commemorates his dedicated service to teaching.
Dr Moggridge's research interests are in the area of structured materials. He has developed a lecture course on Chemical Product Design and recently wrote a book entitled Chemical Product Design with Prof Ed Cussler from the University of Minnesota, Minneapolis.
Research project prize winners, March 2003
Research projects are a major part of the coursework for Chemical Engineering students in their fourth year at Cambridge. Students normally gain the BA degree after three years and stay on to study for the MEng degree in their fourth year. On 3 March 2003, half of the class gave their research project presentations with the other half presenting on 10 March.
The presentations were judged by members of staff from the department and representatives from Unilever. The winners from each day receive a cheque for £100 and the first and second placed groups have the opportunity to present their work at Unilever, Colworth next term.
3 March 2003

1st place: Karishma Mujaver and Kate McLaughlin for their project on Wetting efficiency in trickle bed reactors
Unfortunately, Kate could not be there as she was not well, so Karishma had to give the presentation alone.

10 March 2003

1st place: William Ind and Alexandra Taylor (shown in the photograph) for their project on Calibration of a laser thermometer
Alasdair Campbell awarded Salters' prize for 2003

Alasdair Campbell has been awarded one of this year's Graduate prizes from The Salters' Institute of Industrial Chemistry. By winning this prestigious award, he follows in the footsteps of many previous students from the Department of Chemical Engineering, Cambridge University. Graham Brook won a Salters' prize in 2002, Stuart Scott in 2001, Rachel Cooke in 2000, Hamish McPherson in 1999, David Steele in 1998, Lucy Carr in 1997 and Steve Wright in 1996.

Each year, the Salters' Institute invites every UK department of Chemistry or Chemical Engineering to nominate one final year undergraduate. The selectors are looking for candidates who will ultimately be able to occupy leading positions in the UK Chemical Industry. Candidates are expected to show some knowledge of the industry's present problems and of the need for changing technology in the future.

The Salters' Institute of Industrial Chemistry aims to support chemistry teaching and to encourage young people to pursue careers in the UK chemical industries.

Alasdair Campbell is pictured next to the rig he is using in his Part IIB research project, "Improvements to Photo-activation of Wet Oxidation Processes", supervised by Mr R. L. Skelton. and Professor M R Mackley.
Prizes for first year research students
The Department has decided to award the following prizes to research students for their presentations given (roughly) at the start of their 2nd year of research:
From 16 October 2002
Eloise Barnes, £100 for "Looking into Extrusion"
Samir El-Bachir, £50 for "MRI Visualisation of Transport in Catalytic Reactors"
From 15 January 2003
Stuart Scott, £100 for "Fluidised bed gasification of waste fuels"
Bart Hallmark, £50 for "Rheology and processing of polymers in the presence of a gas phase"