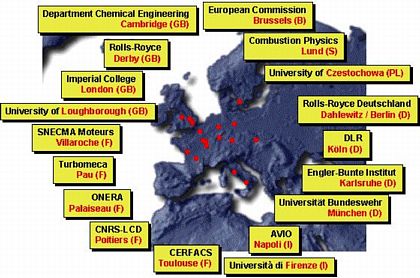 The Laser Analytics group hosted the second periodic meeting of the European INTELLECT D.M. (INTEgrated Lean Low-Emission CombusTor Design Methodology) project which is funded under the framework 6 programme by the European commission.
The meeting took place at Robinson College on the 16th and 17th of December 2004 and was hosted by Dr Clemens Kaminski, Dr Laure Pillier and Dr Alex Riley.
The INTELLECT consortium comprises 17 partners from leading European aeroengine manufacturers (Rolls Royce Deutschland, Rolls Royce plc, Avio, SNECMA Moteurs, Turbomeca) and research institutions (ONERA, DLR, CERFACS, CNRS, Imperial College, Universities of Lund, Munich, Firenze, Czestochowa, Loughborough, Cambridge and Karlsruhe). The objective of the work programme is to develop next generation lean burn aeroengine combustors which will operate at much lower emission levels than has hitherto been possible. The consortium receives funding from the EC in excess of €6M and each partner brings specific expertise related to design, manufacture and integration of combustor systems into the project. Every 6 months, a consortium meeting is hosted by one of the partners and 26 people attended the meeting in Cambridge.
Further details can be obtained from the project's web site at: http://www.intellect-dm.org/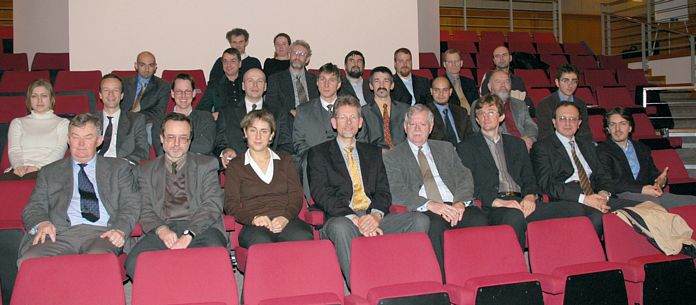 Participants at the meeting in Cambridge