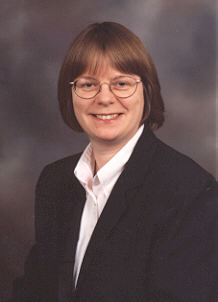 Professor Lynn Gladden has been elected as a Fellow of the Royal Society. In the Society's list of new fellows, it says, "She has revolutionised the thinking of chemical engineers by applying modern scientific methods, particularly magnetic resonance imaging (MRI), to problems of wide industrial interest."
Head of Department Professor Howard Chase said, "This is a truly excellent achievement and fully recognizes Lynn's achievements for Chemical Engineering. Splendid news and all congratulations to her."
Professor Gladden is Professor of Chemical Engineering Science and Head of the Magnetic Resonance and Catalysis Group.
She was one of only four women amongst the 44 new Fellows, whose achievements range from the discovery that ozone depletion by chlorofluorocarbons varied with latitude, to the invention of antenatal screening for Down's syndrome. The Fellowship of the Royal Society is composed of about 1240 of the most distinguished scientists from the United Kingdom, other Commonwealth countries and the Republic of Ireland. Current Fellows include the now retired Head of this department, John Davidson, Francis Crick, one of the team who proposed the double-helical structure for DNA, Stephen Hawking, Tim Berners Lee, the inventor of the World Wide Web and Paul Nurse, Joint Director General of Cancer Research UK. There are currently 25 Nobel prize winners among the Fellows. Previous Fellows include another former Head of this department, P V Danckwerts, Isaac Newton, Christopher Wren, Charles Darwin, Ernest Rutherford and Dorothy Hodgkin. The announcement of the elections was made on 28 May 2004.
Professor Gladden was also elected as a Fellow of the Royal Academy of Engineering (FREng) in July, 2003 and she received an OBE for services to chemistry in the 2001 New Year's honours list. Her other awards include a Tilden Medal and Lectureship by the Royal Society of Chemistry for the year 2001/2002 and the Beilby Medal and Prize by the Royal Society of Chemistry in 1995.
The portrait of Prof Gladden is by www.jetphotographic.com and is reproduced here with their permission.