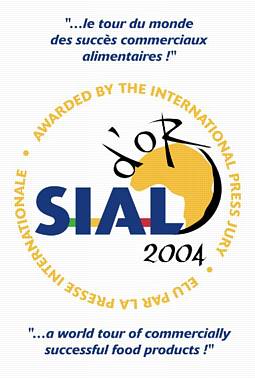 The Heartily Healthy cholesterol reducing cheese has been awarded the SIAL d'Or Country prize for the UK. (SIAL is the Salon International de L'Alimentation)
Professor Nigel Slater, of the Department of Chemical Engineering at Cambridge University, is one of the team which has developed the cheese that he says looks, tastes and smells just like normal cheddar cheese, but contains a special natural ingredient which stops harmful cholesterol from getting into the body.
The product was introduced by Tesco in January 2003 under the name of "A Healthy Alternative to Cheese". It is now sold in Sainsbury's, Morrisons, Asda and Waitrose as Heartily Healthy in the UK, by Emmi in Europe (as Minicol) and at deli outlets in the US. It is made by Angel Technology.
Every other year, SIAL awards SIAL d'Or trophies to innovative products that have been commercial successes in national markets. Heartily Healthy was selected for the UK award by an international jury of 26 journalists from trade magazines. Awards are given for 12 categories of food and for 27 countries. From these, an overall winner, the global SIAL d'Or, will be revealed at the International Food Products Exhibition in Paris in October 2004.
At the Department of Chemical Engineering, Professor Slater heads the Bioscience Engineering Research Group.