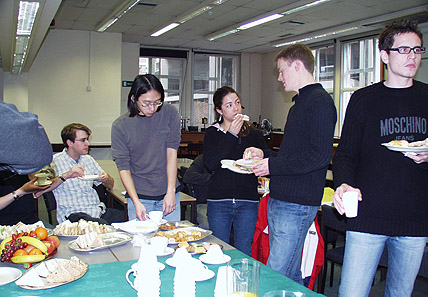 Students taking the M.Phil. in advanced chemical engineering practice this year have just returned from MIT where they took the Fall Semester of MIT's MCEP course. This intensive period of lectures and coursework was designed to enhance their basic knowledge of chemical engineering fundamentals.
For the next term in Cambridge, they continue to undertake lecture courses in chemical engineering and business related subjects and then they will work on a research project for three months.
Finally, in the summer, the students will undertake up to eight weeks industrial experience at a UK company site.
There are very few other sources of a training of this kind in the UK, and there are none in Chemical Engineering that combine mainstream engineering education with economic, policy and management courses. This course gives the students valuable experience in both research and industry and provides them with key skills for their future careers.