On Saturday 19th March 2005, Cambridge Hands on Science (CHaOS) ran an interactive event called Crash! Bang! Squelch! for members of the public in the small lecture theatre in the Department of Chemical Engineering as part of Cambridge Science Festival.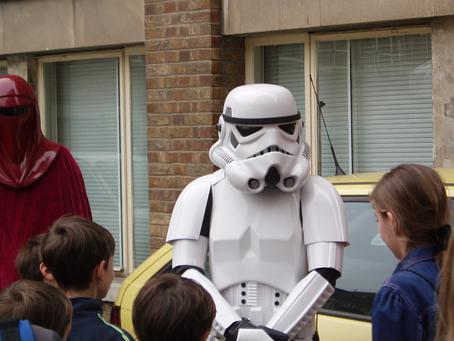 The event, now in its eighth year, was split between the Departments of Zoology and Chemical Engineering and attracted well over 1600 members of the public. Experiments covered all areas of science and engineering from extracting DNA from a kiwi fruit and building a magnet powered cannon to designing a cantilever bridge and several liquid nitrogen experiments. Student science 'experts' were on hand to guide people through the experiments and to help explain what is happening.
CHaOS is a student run society aimed at showing everyone, but particularly children, that science is fun!