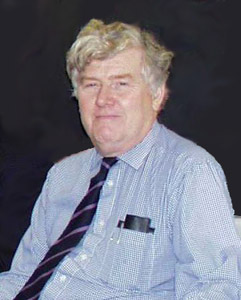 Mr Bob Skelton has been made a Vice-President of the Institution of Nuclear Engineers.
The Institution of Nuclear Engineers promotes the highest professional and safety standards for the nuclear industry. Bob had been a member of the Council of the Institution for over 10 years and has recently been given the honour of being made one of the three Vice Presidents.
As Vice President, he has special responsibility for membership and training. He chairs the Membership Committee and sets the academic standards for membership. He is also involved with course accreditation and is the Institution link to ECUK (formerly known as the Engineering Council).
Vice Presidents normally hold the position for three years, although they may be re-elected. The other two Vice Presidents are responsible for finance and management and conferences and journals.
Bob Skelton has been a lecturer at the Department of Chemical Engineering for 16 years and is a Fellow of Magdalene College. Before returning to academia, he spent most of his working life in the process plant contracting industry. Though based in North-East England, he worked in India, the USA, South America and Australia. Prior to coming to Cambridge he worked on the design of nuclear waste treatment plants including Sizewell B and Sellafield. At Cambridge, one of his most recent research projects has been the development of a pilot plant to make biodiesel from waste cooking oils such as rapeseed oil. He has written an undergraduate text book on Safety Analysis and is the author of a number of papers on nuclear waste treatment, process safety and photo chemical engineering.