ACHEMA, Frankfurt, Germany, 15-19 May 2006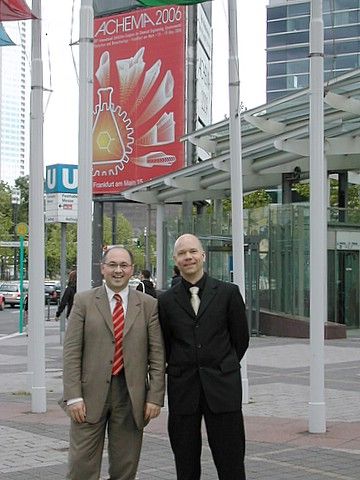 The ACHEMA fair is the world's largest chemical engineering trade fair. It's held every three years in Frankfurt, Germany and this year some 4000 exhibitors attracted 200.000 visitors from all over the world.
Anders Selmer and Markus Kraft presented the new Reactor WebLab together with Siemens in the education hall and Anders also gave a talk in one of the e-learning sessions. The Reactor WebLab's use of an industry standard operating system (SIMATIC PCS7) to teach core chemical engineering attracted a lot of interest from both other universities and from companies working with operator training for industry.