Beilby Medal and Prize won by Dr Markus Kraft
Dr Markus Kraft has been awarded the Sir George Beilby Medal and Prize for 2006 for outstanding work on the development and application of mathematical and computational methods for understanding and predicting the behaviour of complex systems.
The Beilby Medal and Prize is widely respected and coveted as a high accolade for younger researchers. It is awarded to researchers who have produced substantial work of exceptional merit and practical significance in chemical engineering, materials science and engineering, energy efficiency or a related field. Preference is given to candidates under 40 years of age.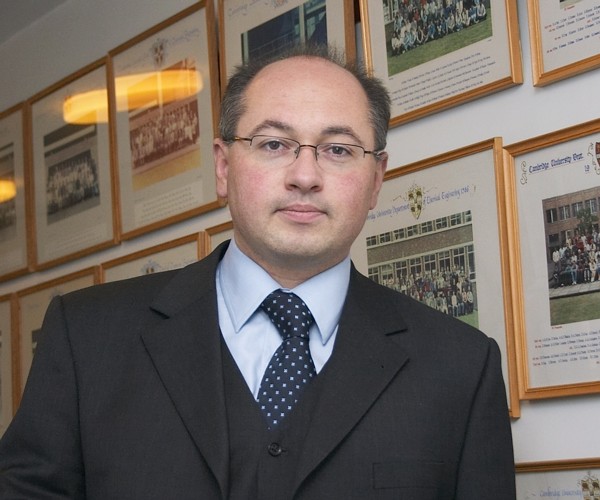 Photo by Richard West
The award is administered jointly by the Society of Chemical Industry (SCI), the UK's Royal Society of Chemistry (RSC) and the Institute of Materials Mining and Metallurgy (IOMM). Previous winners from this department include Professor Lynn Gladden (1995), Professor Howard Chase (1993), Professor Malcolm Mackley (1986), Dr Ron Nedderman (1981) and Professor John Davidson (1966).