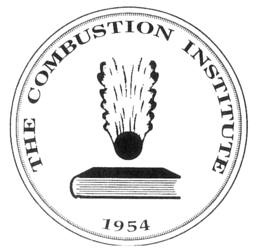 The Combustion Institute (British Section) held their autumn meeting in the Department on Monday 18 December, 2006. Over 60 people attended the day-long meeting, which included people from industry and the academic world. Visitors came from Austria, Germany and Spain. The following talks were given:
"Experience with the Combustion of Biomass" by Dr Nigel Burdett, Drax Power Station
"How do automobiles perform when burning biofuels?" by Professor Nick Collings, Department of Engineering, University of Cambridge.
"Pathways to clean and green Hydrogen" by Dr Roger Cracknell, Shell Research
"Some aspects of removing CO2 when gasifying coal in the ZECA process" by Dr John Dennis, Department of Chemical Engineering, University of Cambridge
"Chemical looping - theory and practical experience" by Prof Tobias Proell, Vienna University of Technology
"Oxyfuels" by Prof. Alan Williams, University of Leeds.
"Burning velocities and combustion characteristics of hydrogen-rich syngases" by Professor Barrie Moss, School of Engineering, Cranfield University.
"Some laboratory experiments on chemical looping" by Dr Stuart Scott, Department of Engineering, University of Cambridge.
"The production of hydrogen from coal in the ZECA concept" by Dr Nigel Paterson, Department of Chemical Engineering, Imperial College.
"Some Fundamental Studies on Cofiring Coal and Biomass to Reduce the Emission of Carbon Dioxide " by Professor Alan Williams, Leeds University.
Posters were on display throughout the day and provided an interesting diversion from lunch and the breaks for morning coffee and afternoon tea.