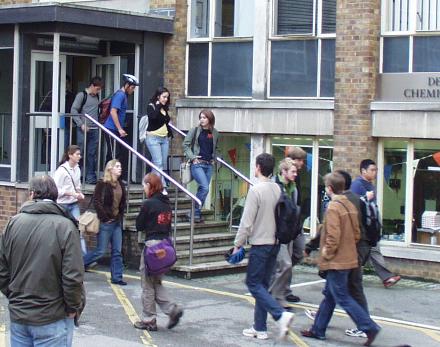 The new academic year and Michaelmas term for Cambridge University started on 3 October 2006 and lectures started on Thursday 5 October 2006.
New undergraduate and postgraduate students arrived in Cambridge from all over the world and previous students returned. This year 61 students signed up for the BA/MEng in Chemical Engineering and that is the largest class since the course changed in 1998. Numbers have been steadily increasing since 2003 as the course has been gaining popularity.
Our undergraduates have already been in Cambridge for a year, studying Engineering, Natural Sciences or Computer Science. Some students decide on Chemical Engineering when they apply to Cambridge and others choose to change courses after hearing about Chem Eng from friends or attending one of our Open Events.
This year the class is 30% female and includes four exchange students from MIT. Three of our students are spending the next year at MIT.
Thirteen students have just started our one year M.Phil. course and we have 19 new postgraduates beginning their Ph.D. research.
Further information