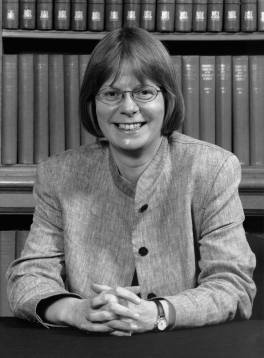 Professor Lynn Gladden has been appointed the new Head of Department for the Department of Chemical Engineering, Cambridge University. She takes up her new post on 1st October 2006.
Professor Gladden was awarded an OBE in the New Year's honours list of 2001, for services to chemistry. She is a Fellow of the Royal Society, the Royal Academy of Engineering, the Royal Society of Chemistry and the Institute of Physics. She is also a chartered engineer and chartered chemist. In 1996 she was awarded a Miller Visiting Professorship at the University of California, Berkeley and in 2000, the Tilden lectureship and silver medal of the Royal Society of Chemistry. She is currently Shell Professor of Chemical Engineering, and has recently been appointed to the governing council of EPSRC (the Engineering and Physical Sciences Research Council) and elected to the Council of the Royal Society.
She takes over as Head of Department from Professor Howard Chase, who held the reins from October 1998. He originally took on the Headship for 5 years. He agreed to stay on for an additional 3 years, but now, after a well deserved sabbatical, he will be returning to his research in the area of Biochemical Engineering.
Further information: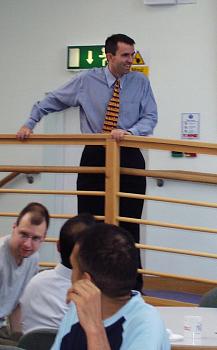 A gathering was held on Monday 2 October 2006 to mark the new term and new academic year. Prof Lynn Gladden said a few words to welcome everyone back and announced that the new Deputy Head of Department will be Dr Ian Wilson.
Further information: