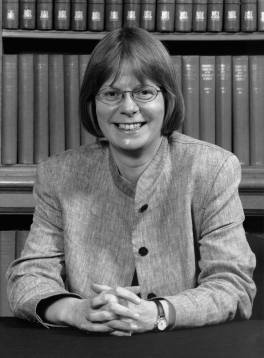 Prof Lynn Gladden has been appointed to the governing Council of EPSRC, the Engineering and Physical Sciences Research Council.
Council is the senior decision making body responsible for determining the policy, priorities and strategy of the Engineering and Physical Sciences Research Council, taking advice from the Technical Opportunities Panel and the User Panel. It is also accountable for the stewardship of EPSRC's budget and the extent to which performance objectives and targets have been met.
There were five new appointments to the Council and the new members will serve for three years, until 2009. Members are appointed by the Secretary of State for Trade and Industry and are drawn from both the academic and industrial communities.
Professor Lynn Gladden OBE, FRS, FREng is the Shell Professor of Chemical Engineering and leads the Magnetic Resonance and Catalysis Group. Her main research interests are in heterogeneous catalysis and magnetic resonance studies of porous media and flow. She will continue to serve on the Technical Opportunities Panel of EPSRC in addition to her role on Council.