Wai Bing Mackesy has been with the Department of Chemical Engineering for about three years. She has been a cleaner and tea lady and was well known and liked by members of the department. She carried out her duties enthusiastically and cheerfully and we are sorry to see her go.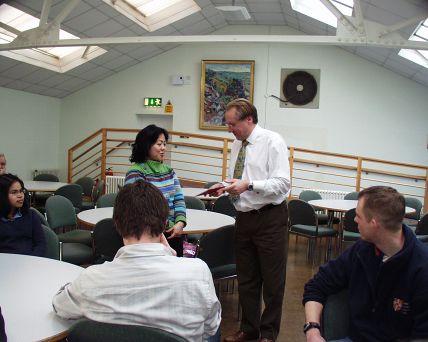 On Friday, 10 February, 2006, Head of Department Professor Howard Chase presented her with a card signed by most of the staff and students and a bunch of flowers. Later, a group of students presented her with another gift.
We wish her every happiness in the future.