The unveiling of David Wilson's memorial, 30 May 2007
On 30th May, members of the department gathered to see the unveiling of a framed print of this beautiful picture which now hangs on the wall of the tea room. The caption is given below.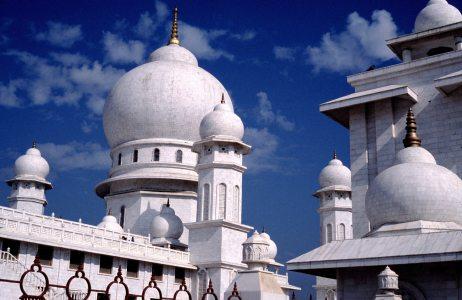 Indian Skyline: the Gurudev temple near Mathura, India.
Photograph taken by David Wilson, a technician in this department from December 2000 until his death in November 2006, a valued member of staff and a friend to many.
Dr Ian Wilson said a few words and unveiled the picture. The tea room was packed with David's friends and Claire joined us for tea and to see the picture.
More about David Wilson