Self-waxing skis provide a faster ride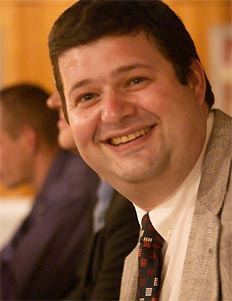 A revolutionary new way of improving the speed of skis has been developed by Prof Peter Styring at Sheffield University and Dr Alex Routh of the Department of Chemical Engineering, Cambridge University.
Skis are waxed prior to use and this is especially important before races. The wax lowers the friction with the snow and hence makes the skier faster. Problems arise because the wax will wear off, so that ski performance will be worse at the end of the race. In Chemical Engineering terms the wax is applied in a batch fashion and as we all know a continuous operation is far superior.
For the past 3 years Alex Routh has been working with Peter Styring at Sheffield University to optimise continuous lubrication of skis. The design limitations are keeping within regulations of the Federation International du Ski (FIS). This mandates that no external energy can be used, ruling out batteries or compressed air as pumping mechanisms. In addition a reservoir is required for the liquid wax.
The initial tests were carried out on a dry ski slope and in these conditions almost any liquid has a dramatic effect. The need to have a very slow release calls for some specific wax rheology. The lubricant is located under the skiers boot, replacing a part called the rise plate. Improvements in speed of up to 40% have been observed.
On snow the formulation needs to change. Using the indoor ski slope XScape, located at Castleford, a biodegradable, inert lubricant has been developed with slightly different mixtures needed for varying temperatures.
Numerous trials in the Austrian Alps have been carried out, and the system has demonstrated a reproducible improvement in skier speed of 2%. In the competitive world of downhill racing this effect is massive.
The University of Sheffield has created a spin-out company Wildfire snowsports to commercialise the technology which will hopefully be incorporated into commercial skis before too long.