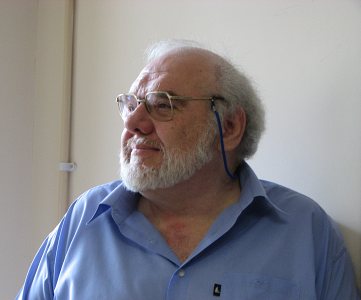 Dr Bill Paterson has taken early retirement. He officially retired on 31 December 2007, but continued to teach a few classes.
However, this morning, Wednesday, 12 March, 2008, he delivered his last lecture to the Part IIB class on the subject of Advanced Transport Processes. Many members of staff and postgraduate students gatecrashed this lecture. Dr Ian Wilson said a few words and presented him with a bottle of whisky to mark the occasion.
Bill joined the Department from the University of Edinburgh on 1 October 1981. He has worked in the areas of Chemical Reaction Engineering, Heat Exchanger Fouling, Process Simulation and Synthesis, and was one of the leaders of the Powder and Paste Processing Group.
Head of Department, Professor Lynn Gladden said, "Bill will be a great loss to the Department - his expertise across academic and industrial practice has been hugely important to the Department. I hope you will join me in wishing Bill all the best."