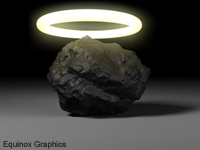 Cambridge University Energy Network's flagship event, the Cambridge Annual Energy Conference, will take place on the 24th June 2008 at the Centre for Mathematical Sciences, Cambridge.
The theme for this year's conference is Clean Coal Technologies - towards a low carbon economy and it aims to draw together the many disciplines participating in energy related research within, and from outside, the University. The conference places emphasis on practical solutions to sustainable energy challenges.
The Cambridge University Energy Network was established to bring together the academic community to share their knowledge and interest in the generation and consumption of energy. It also serves to promote a structured, cross disciplinary approach to teaching and research in sustainable energy. The President of CUEN is Robin Chrystie, the Vice-President is Shin Yong Chuang, the Junior Treasurer is Lino Scelsi and Belinda Clarke looks after publicity. All are PhD students at the Department of Chemical Engineering, Cambridge University.
One of the keynote speakers at the conference is Dr John Dennis. He is a Senior Lecturer here at the Department of Chemical Engineering and his area of research is concerned principally with the generation of sustainable energy. He will be talking about current and emerging clean coal technologies.
More information:
Cambridge Annual Energy Conference