Several thousand undergraduate students from 31 colleges received their degrees on Thursday, 26 June, Friday, 27 June and Saturday, 28 June, 2008.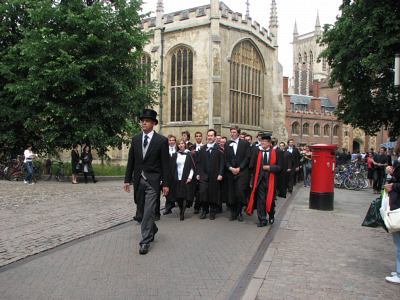 The degree ceremony is known in Cambridge as General Admission and students graduate with their college, not by subject or department.
The procedure is that the graduands of each college, wearing their gowns and hoods, assemble in their college under the direction of the Praelector, who leads them in procession through the streets to the Senate House. Meanwhile, relatives and friends of the graduands take their seats in the Senate House.
In groups of four, the students are presented to the Vice-Chancellor's deputy, and then are conferred their degree individually. The ceremony is entirely in Latin. After the last candidate has graduated, the new graduates meet their family and friends in the Senate House Yard to celebrate and the next college processes in for their turn.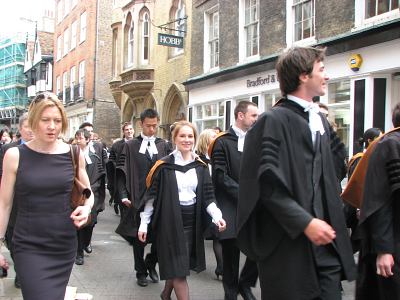 Chemical Engineering student Hannah Lane in the centre

Members of St John's about to go into the Senate House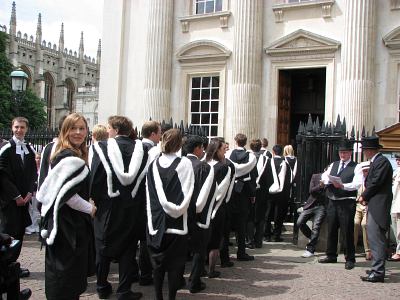 St John's entering the Senate House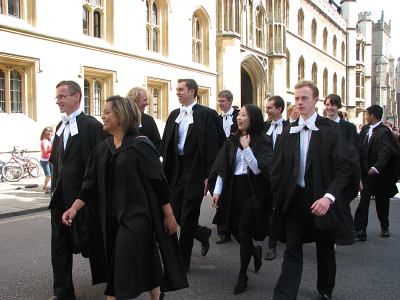 Later in the day, Pembroke College had their turn. Chemical Engineering students Andrew Cartwright and Ka Yee Chan are in the second row.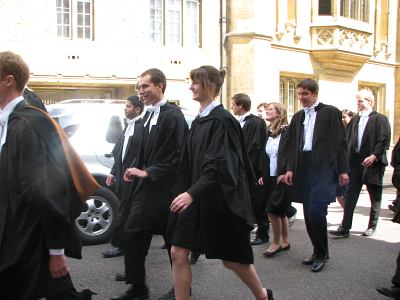 followed by Tim Murray (second from right) and Andrew Smith (far right)

A camera crew was attempting to interview the Praelector as he led the procession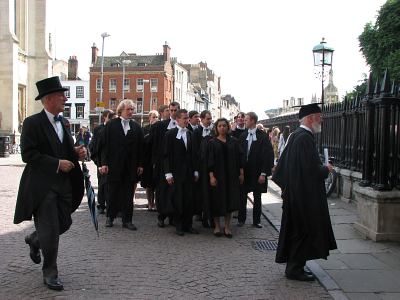 Waiting to enter the Senate House

Where else but Cambridge would you see the catering trolley wheeled by a man in a top hat?
If you would like the full resolution version of any of these photos, please contact Vanessa