The Department of Chemical Engineering and the Institute of Biotechnology will merge from 1 August 2008 to form a new Department of Chemical Engineering and Biotechnology at the University of Cambridge.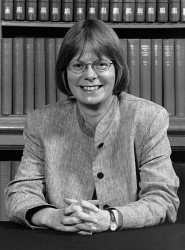 Professor Gladden (Head of the Department of Chemical Engineering) believes that 'by merging the two organisations we will be uniquely placed to become an international leader in the chemical and biotechnologies of the future and the science that underpins them'.
She goes on to explain that over time it 'became obvious that there was an increasing overlap of research interests, in addition to existing collaborations, between the two institutions. Chemical Engineering recognised that it did not have the breadth of expertise in relevant biological subjects to capitalize on research opportunities in bio-energy, biopharmaceuticals, and bioproduct engineering. Similarly, the Institute of Biotechnology recognized that it would be better positioned to achieve its goals by closer engagement with the theoretical and numerical skills related to transport and reaction processes which lie at the core of the chemical engineering discipline'.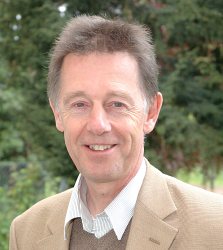 Professor Lowe (Director of the Institute of Biotechnology) also supports the merger plan with 'great enthusiasm' and is looking forward to working on projects that will develop in the new department. When presenting the case for the merger to senior colleagues at the University of Cambridge Senate House he talked about the way that bringing biotechnology to chemical engineering 'will unlock new research directions, particularly in fundamental bioscience, multi-scale (bio) reaction engineering, biopharmaceutical expression and purification, imaging, proteomics, drug targeting, sensors and diagnostics, and 'smart' materials.'
But he does not think it will be a one-way street: Benefits will also flow from bringing chemical engineering insights and skills to bear on bioscience, resulting in a 'more quantitative approach to biological and clinical problems and the ability to take advantage of the extensive numerical simulation and modelling skills within chemical engineering'.
Professor Lynn F Gladden (Head of the Department of Chemical Engineering) and Professor Chris Lowe (Director of the Institute of Biotechnology) have been working with academics and staff in both departments to ensure a successful transition. 'Chris and I are both hugely fortunate to have such an enthusiastic team of academic and support staff working with us' says Professor Gladden. 'We look forward to bringing both teams together and learning from each other as our plans for the merger progress'.