Teaching at the Department of Chemical Engineering at Cambridge started in 1948, so 1998 was our
50th Anniversary
Graduates from all over the world returned to Cambridge on 4 April 1998 to join in a giant birthday party. In 1948, the Department of Chemical Engineering first admitted students. April 1998 brought 300 members of the Department back to the University.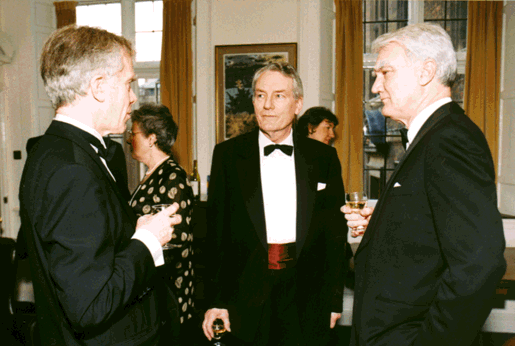 Professor John Bridgwater, Sir David Harrison and Dr Mark Moody-Stuart
Those returning include Dr Peter Caudle who started his research in the Department in 1948. The person travelling the greatest distance was Dr Anthony Paterson from Massey University, in Palmerston North, New Zealand. Others came from Australia, India, Singapore, USA and all over Europe. About 15% of the graduates from all times returned.
Dinners were held in Pembroke College, Queens' College, and King's College. Amongst those speaking was Dr Mark Moody-Stuart, the Chairman of Shell Trading and Transport. This was particularly appropriate since the Department was founded following a major benefaction from the Shell Group of Companies to the University in 1945.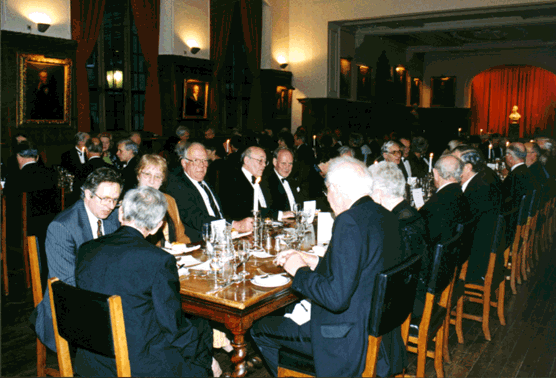 The gala dinner at Pembroke College
Everyone also attended a symposium "Chemical Engineering 1948-2048". Professor John Bridgwater, Shell Professor and Head of Department spoke on the Department and its relationship to the profession, Dr Mike Hounslow on teaching and Dr Lynn Gladden on research.
We made every effort to contact all our past students and staff, but if you'd like to be invited to any future events and we haven't got your current address, please see the alumni pages.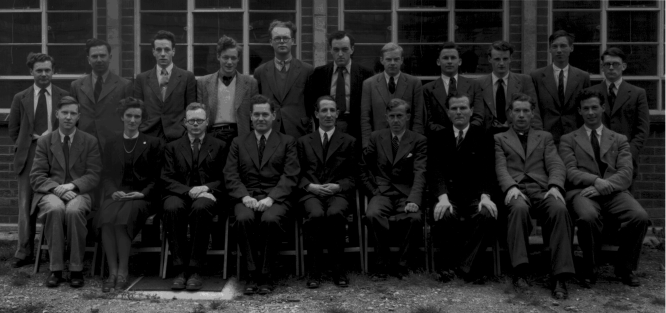 Professor Fox and group, 1949.