Submitted by Vanessa S. Blake on Wed, 04/05/2016 - 11:55
---
Research from Prof Ian Wilson and his group has been honoured with the American Cleaning Institute (ACI) Distinguished Paper Award. This annual honour recognizes the most outstanding research to appear in 2015 in the Journal of Surfactants and Detergents.
The work helps detergent and dishwasher manufacturers determine how to clean baked on food residue on dishes. One of their biggest challenges is how to remove the tough, hydrophobic (water-hating) layers generated by the roasting, baking or burning of food oils and fats.
Researchers Akin Ali, Zayeed Alam, Glenn Ward, and Ian Wilson used a new technique called fluid dynamic gauging (FDG) that can help replicate different cleaning scenarios in the lab, giving detergent makers better means of testing different formulas for cleaning those baked on, burnt and roasted food deposits on dishes. The paper outlines an approach to detergent design based on better understanding chemical and fluid flow interactions.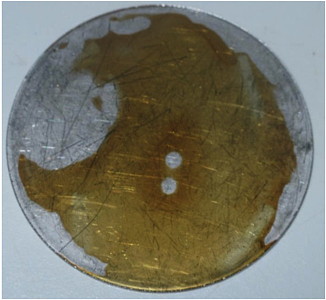 "This allows lots of information to be generated from one test compared to traditional methods, improving the efficiency of research and accelerating development," said Prof Wilson. "Detergent manufacturers can benefit from understanding whether or not a surfactant, the workhorse detergent ingredient, promotes cohesive breakdown of a soil or the soil peeling off."
The paper, Using the Scanning Fluid Dynamic Gauging Device to Understand the Cleaning of Baked Lard Soiling Layers, appeared in the Journal of Surfactants and Detergents, November 2015, Volume 18, Issue 6, (pp 933-947).
Lead author Akin Ali  conducted this research on a government PhD studentship from the UK Engineering and Physical Sciences Research Council supported by Procter & Gamble (UK).
 
Researchers Zayeed Alam and Glenn Ward are based at Procter & Gamble's Newcastle Technical Centre in the United Kingdom.