Submitted by Anonymous on Mon, 03/10/2016 - 15:31
---
We are pleased to announce that CEB has been successful in its application for an Athena SWAN Bronze Award.
Athena SWAN is a Charter that encourages and recognises commitment to advancing the careers of women in all subjects. Its Bronze, Silver and Gold awards celebrate good practice in recruiting, retaining and promoting women within Higher Education. In May 2015 the Athena SWAN Charter was expanded to not only support good employment practices for women working in science, technology, engineering, mathematics and medicine (STEMM) in higher education and research, but to also recognise work undertaken in arts, humanities, social sciences, business and law (AHSSBL), and in professional and support roles, and for trans staff and students.
The application for the award was prepared by a sub-group of the Athena Swan Working Group, to address issues discussed by the group and raised by staff (for example, via the 2015 Staff Survey). The application involved a rigorous and thorough process of self-review of the Department with respect to areas of good practice, as well as areas of improvement, and the development of an Action Plan to ensure the Department can progress its equality agenda.
Whilst the CEB staff and student gender balance is favourable in comparison with key national benchmarks, we shall strive to do more. The Athena Swan Working Group continues to meet on a regular basis to drive forward the actions outlined in the Athena Swan application, and to continue to promote and develop a positive and inclusive work and study environment for everyone.
Head of Department Professor John Dennis said, "Many thanks to all of those who undertook the large amount of work needed in the application. The challenge now is to continue to enact the Action Plan to which we have committed". The application, containing the action plan, is available to read here (for members of the department).
The award will be presented at an awards ceremony to be held at the University of Liverpool on Monday 12 December.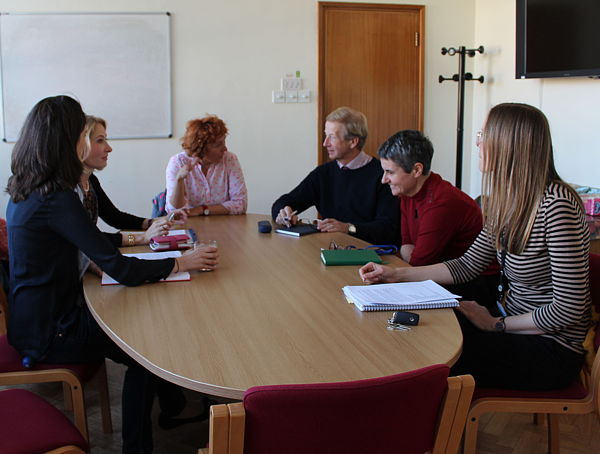 The current Athena Swan Working Group members are:
Sabine Bahn (Professor and Chair);
John Dennis (Head of Department);
Joanna Starkie (PhD student);
Krishnaa Mahbubani (Postdoc);
Catherine King (MBE Programme Administrator);
Patrick Barrie (Deputy Head of Department, Teaching);
Miriam Lynn (Equality and Diversity Consultant);
Tom Matthams (Department Administrator);
Claire Michel (Postdoc, currently on maternity leave);
Silvana Cardoso (Reader);
Gina Warren (Equality and Diversity Consultant);
Cara Bootman (HR Administrator);
Emma Frampton (HR Advisor);
Vanessa Blake (Computer Officer);
Gita Moghaddam (PhD student).
Please contact any member of the Working Group for further information, or to raise questions or issues you would like the Group to consider.