Submitted by Anonymous on Wed, 15/01/2014 - 15:51
---
Regulations of mobile medical applications will ensure patient safety
Ali Yetisen, Dr. Leo Martinez and Dr. Fernando da Cruz Vasconcellos from Professor Christopher Lowe's group have recently published an analysis article on the regulation of mobile medical apps. The study suggests that mobile medical apps will influence the healthcare systems globally – empowering patients and clinicians, and potentially reducing healthcare burden worldwide. However, the effectiveness of the regulatory agencies will be crucial in overseeing this process.
Mobile medical apps have the potential to revolutionise healthcare systems around the world. They are expanding rapidly and they hold a potential to transform the patient-healthcare provider relationship through saving time and reducing costs. Commercial examples include health management applications, bedside monitors, heart rate monitors and point-of-care diagnostics.
The team has assessed the implications of these mobile medical applications. They also evaluated their regulatory oversight from various perspectives: patients, clinicians, entrepreneurs, academics and researchers. Their studies were published in Lab-on-a-Chip journal.
Although strategies to regulate these mobile medical applications are clear, their effect on the quality of healthcare delivery and patient safety has not been investigated thoroughly. For example, they may malfunction or their unintended use may harm patients – the study suggests.
In 2013, the U.S. Food and Drug Administration (FDA) released its guidelines on the regulations of mobile medical apps. High-risk apps such as X-ray/MRI display apps, and those apps that convert mobile devices into medical ones such as glucometers will be regulated. Similarly, apps that prognose a disease, show treatment options or calculate drug dosages, categorised as medium risk, will require a regulatory oversight. On the other hand, health apps targeting general health benefits such as weight management, cardiac function might not come under review.
The marketing claims are critical as they determine the intended use of the app. For example, medical apps that ask the user to make a decision on her/his treatment, would fall under regulatory scrutiny. However, apps that show vital body signs and advises you to seek medical attention might not require regulatory oversight.
"There are apps that claim to be as good as centralised laboratory equipment, but it is now clear that they require some backing up with clinical data", says Ali Yetisen.
These medical apps running under various operating systems may require providers to constantly update their apps to remove potential glitches. However, at the moment it is not clear whether app manufacturers will require overseeing for each update. "FDA, EMA and other regional drug regulatory authorities across the globe would have to establish units to monitor such updates and validate the translations into local languages," says Dr. Muhammad Safwan Akram.
"Software developers are now becoming key players in the provision of healthcare. Together with clinicians, they are providing the tools for healthcare to progress with more efficient and less costly services," states Dr. Leo Martinez.
"In the future strong collaboration and effective communication between academics, clinicians, entrepreneurs and regulatory agencies are imperative to ensure the provision of safer devices and therapies by mobile medical apps to tackle some of the world's most pressing healthcare problems," says Dr. Fernando da Cruz Vasconcellos.
The Vice-Chancellor of the University of Cambridge, Professor Sir Leszek Borysiewicz, who also participated in this study, states that "Regulatory bodies must employ a strong evidence base to support the standards they impose and those involved in applied research and technology transfer should be committed and well informed about the risks and regulations. It is important that funding agencies and academics are prepared to engage in research to support regulation."
As the public continues to embrace mobile apps for the management of their healthcare, the providers must act in accordance with the regulations to ensure patient safety.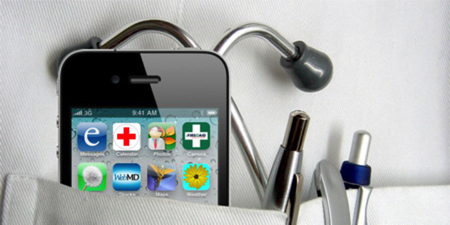 Ali Yetisen
Dr. Fernando da Cruz Vasconcellos
Professor Christopher R. Lowe