Submitted by Anonymous on Fri, 24/04/2015 - 10:34
---
The University of Cambridge Department of Chemical Engineering and Biotechnology (CEB) is participating in the Horizon 2020 Spire project to develop novel sensors for online control of complex batch processes along with other University Departments and global partners. The aim of the Research project RECOBA is to improve product quality, efficiency and flexibility of batch processes.
A consortium of industrial companies, universities and research institutes recently launched project RECOBA (Cross-sectorial REal time sensing, advanced COntrol and optimization of BAtch processes, saving energy and raw materials). Project participants will make use of an online Model Predictive Control (MPC) of complex batch processes for the production of emulsion polymers, steel and silicon through the application of new sensor technologies, process models and automation tools.
The RECOBA project is being funded for its three-year term with €6 million allocated to it by the European Union. The aim of the project is to optimise the efficiency and flexibility of different kinds of batch processes, thus improving the competitiveness of a significant portion of the European batch process industry.
Under the project coordination of BASF SE, the RECOBA partners include ThyssenKrupp Steel Europe AG, Germany; ELKEM AS Technology, Norway; University of Cambridge, United Kingdom; RWTH Aachen University, Germany; University of Chemistry and Technology Prague, Czech Republic; the University of the Basque Country UPV/EHU, Spain; VDEh-Betriebsforschungsinstitut GmbH, Germany; Cybernetica AS, Norway; and Minkon Sp. z o.o., Poland.
This group will focus on three different material systems to demonstrate the cross-sectorial applicability of developed sensors, optimization and control methods, with the goal of optimizing product quality, energy consumption, raw materials utilization and production costs of the considered processes.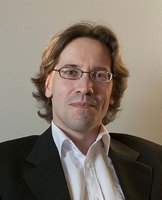 The University of Cambridge team in RECOBA project includes the CEB's research group of Sustainable Reaction Engineering  led by Professor Alexei Lapkin, also the University's Lead Principal Investigator (PI) of the project. Other University collaborators are Dr Andrew Flewitt and Professor Richard Prager in the Department of Engineering and Dr Caterina Ducati in the Department of Material Sciences and Metallurgy. As part of its contribution to the RECOBA project, the interdisciplinary team at Cambridge will develop three different sensor technologies to monitor the evolution of polymer particles during batch emulsion co-polymerisation processes.
The University of Cambridge CEB Department hosts the EPSRC Centre for Doctoral Training in Sensor Technologies and Applications, and research in novel sensors and their applications is coordinated across the University via a Strategic Research Network CamBridgeSens.
"The RECOBA project is based on our core expertise. This project is typical of challenging interdisciplinary research at Cambridge. The task of detecting soft particles, and especially their morphology, in real process environment is very difficult. That is why we shall develop three independent measurement methods, and also approaches linking processing of complex data with physical models of reality"; says lead investigator for Cambridge Professor Lapkin.
European Union funding of the RECOBA project is enabled via the Public-Private Partnership SPIRE (Sustainable Process Industry through Resource and Energy Efficiency). SPIRE, in turn, is part of Horizon 2020, the EU framework program for research and innovation, which runs from 2014 to 2020 and comprises an €80 billion budget. In partnership with industry, the EU will invest in innovative technologies for sustainable processes.
For more information, please see the information sources below:
Horizon 2020 - The EU Framework Programme for Research and Innovation
Research project Coordinator's press release