The programme is managed and administered by Gabriele Kaminski Schierle and Raquel Costa, who you should contact if you have any questions about the programme, the application process or industry engagement.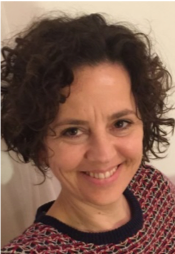 Gabriele Kaminski Schierle, Programme director
Gabi is a lecturer in Molecular Biotechnology, the head of the Molecular Neuroscience Group, and co-director of the Cambridge Infinitus Research Centre. As the director of the MPhil in Biotechnology, she is devoted to provide the best training for the future biotech leaders. Gabi studied biology at the University of Fribourg in Switzerland and did her PhD in Medicine on neural transplantation in Parkinson's disease at Lund University in Sweden. She has since set-up a centre for the application of modern biophysical methods for the study of the molecular mechanisms causing neurodegenerative diseases. Gabi loves to ski with her family, is very European, enjoys art, neuroscience and theatre.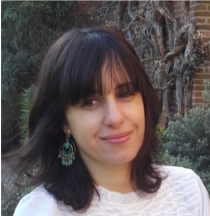 Raquel Costa, Programme coordinator
Raquel coordinates the MPhil in Biotechnology, deals with programme administration, and assists the Director in the running of the programme.
Raquel gained her PhD from the University of Cambridge working with Professor Geoff Moggridge in the Structured Materials group. She was then a researcher and a lecturer at the University of Coimbra (Portugal) before relocating to Cambridge in 2015. In her research, Raquel merged her background in chemical engineering with biological and environmental sciences to focus on the problem of invasive biofouling bivalves. She also has a longstanding interest in the interface between higher education and the labour market, and has been involved with the EFCE in efforts to develop chemical engineering education in the face of new employment challenges. She is an active member of the EFCE Section on Product Design and Engineering. Prior to joining the MPhil in Biotechnology, Raquel worked at the University's Institute of Continuing Education as an analyst supporting the development of new programmes. She loves to travel and read, but when she is not at work, she will probably be with her two little rascals baking with too much brown sugar or crafting with too much glitter (and hopefully not the other way round!).