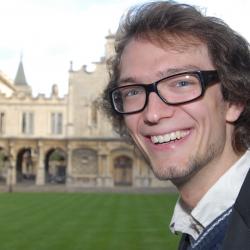 As a University of Cambridge alumnus/a you will be entitled to a range of benefits, such as the official alumni card that instantly identifies you as a member of the University (CAMCard), a free email for life exclusive for our graduates, and access for life to our Careers Service.
CEB Alumni Relations Mission further promotes the connection between the Department, its current members and its alumni.
As part of your learning experience with us, you will also become a member of our own MPhil in Biotechnology Alumni Network. We value alumni as an important part of the growing MPhil in Biotechnology community. We would like to keep hearing from you and encourage you to stay involved in our community, follow CEB's achievements, participate in our activities, share your experiences, support future programme editions and inspire the new students. We hope that the MPhil in Biotechnology Alumni Network may also help you to maintain contact with your classmates as well as extend you professional network.