The Department can provide imaging and characterisation services for the study of chemical, biochemical and physiological processes. These techniques are currently being exploited for a wide range of multi-disciplinary research using the various microscopes available for analysis.The facilities available include:
Zeiss LSM 800 Confocal Microscope
The Zeiss Confocal Laser Scanning Microscope system provides high contrast and versatile optical sectioning capability to investigate three dimensional fluorescent labelled structures.  This instrument fully covers the main requirements and functionality of a confocal system and is equipped for applications such as FRAP and FRET.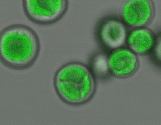 Leica TCS SP5 Confocal Microscope
The Leica TCS SP5 system provides 3D, time resolved imaging. The Leica TCS SP5 fully covers the main requirements in confocal and multiphoton imaging with optimal overall performance. It provides the full range of scan speeds at high resolution and is equipped for applications such as FRAP, FRET and FCS analysis.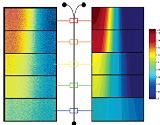 Lambert Fluorescence Lifetime Imaging Microscope (FLIM)
Fluorescence Lifetime Imaging Microscopy is the technique that maps the spatial distribution of lifetimes within microscopic images. The fluorescence lifetime is the signature exponential decay in emission after the excitation of a fluorescent material.
FLIM can be used to provide information about the environment surrounding a fluorophore. Quantitative information on local conditions such as ion concentration profiles, temperature gradients, pH gradients and solvation effects can be obtained. These data can then be applied to the fundamental understanding of a variety of processes.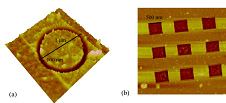 Veeco Dimension 3100 Scanning Probe Microscope
The microscope comes with a suite of versatile scanners and controllers and provides analysis for a range of advanced SPM scanning modes which include:
Atomic force microscopy, in tapping and contact mode
Conducting atomic force microscopy
Fluid imaging cell using atomic force microscopy
Scanning tunneling microscopy
Nanoindentation software and manipulation
The microscope is adapted with a suite of data manipulation software and allows phase, friction and amplitude imaging.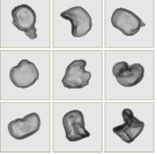 Morphologi G3 Microscope (Automated Particle Size Characterisation System)
The Morphologi G3 particle characterisation system from Malvern Instruments provides high quality, statistically significant particle size and shape information. The system brings together hardware and software in a single integrated package to provide an advance level of automation and validation of results. Application for this instrument analysis can be in R&D, process analysis or quality control.
How to contact and access the centre
The use of these microscopes has been integrated fully in the research and teaching activities within the Department. We provide a range of services starting from training and access for an individual user to a full consultancy where analysis and quantification of a sample or system can be carried out. To find out more, pleasecontact labtech@ceb.cam.ac.uk