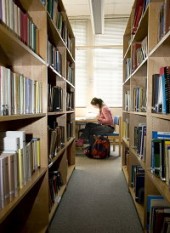 Cambridge has numerous libraries and sources of online information to support your course of study.  The Davidson Library is within the West Cambridge Site building and is a small collection which serves the needs of the Department. 
It is recommended that you join the University Library, commonly known as 'the UL', which is a copyright library and therefore receives a copy of every book and almost every journal published in the UK.
Many of the UL's collections in physical science and engineering are located in the Betty and Gordon Moore Library.
The library at the Judge Business School will be of interest to students following professional practice MPhil programmes and research students interested in commercialisation.