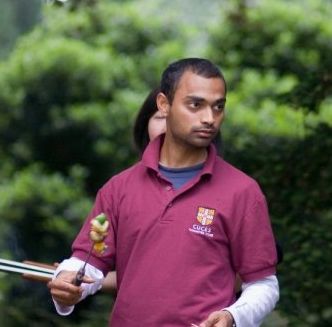 Maths and science were two of my favourite subjects at school, and I wished to do a degree which was scientific but had a more practical side to it. I thus decided to do Engineering at Cambridge, especially due to the broad nature of the course and the option to specialise in a later year.
I chose chemical engineering in my 2nd year due to it being a highly vocational and practical subject. The department has strong links with the food, oil & gas and pharmaceutical industries, and companies from these sectors take an active part in the development of the syllabus. In addition to technical report writing, broadening topics such as foreign languages, entrepreneurship, product design, interviews and presentation skills are also taught, which makes this a well-rounded course.
The department is small enough for everyone to know each other. Regular social events are also organised by the student run chemical engineering society.
I will graduate this summer, and I have secured a graduate job at a nuclear energy consulting firm. My peers have opted to go into fields ranging from investment banking and strategy consulting to the traditional industries such as oil & gas.
College: Queens'
Route: Chemical Engineering via Engineering
A-levels: Maths, Further Maths, Physics, Chemistry