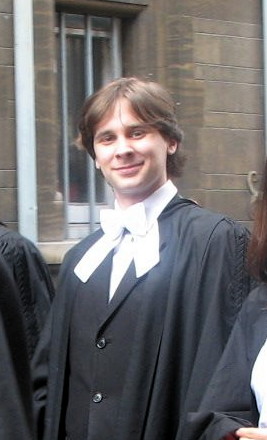 My reason for choosing chemical engineering was actually rather flawed. I wanted a career in engineering as I always thought the best part of physics was using the knowledge to solve real world problems, but which discipline to choose? As well as physics I also had a keen interest in chemistry, so chemical engineering seemed a good combination. With hindsight I was rather fortunate and, although there is little chemistry within it, I have enjoyed my time in the department. I applied via first year engineering and this gave me a good grounding before specialising.
The great thing about chemical engineering at Cambridge is the combination of a thorough education in the fundamentals of the discipline with modules on new and developing areas of the subject. The department has strong links with industry, making it easy to get advice from companies on things like filling in application forms and presentation skills. In addition the department has a very communal atmosphere, with everyone from the lowliest undergraduate to the head of department to be found in the tea room at 11 o'clock.
Next year I will be working for Rolls Royce on the nuclear side of the business. This will allow me to put into practice the skills I have learnt, with the aim of becoming a chartered chemical engineer after about five years.
College: Sidney Sussex
Route: Chemical Engineering via Engineering
A-Levels: Maths, Chemistry, Physics, Further Maths, Geography.