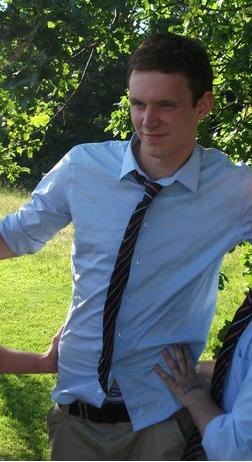 On completing A-levels, I had very little idea in which direction I wanted to go with my future career.  Whilst at school, my strengths had always been in maths and the sciences, so the Natural Sciences course offered by Cambridge seemed ideal, offering a wide variety of options for specialization in further years of study. In Natural Sciences, I studied Chemistry, Physics, Materials Science and Maths; however, at the end of my first year, I decided to make the switch to Chemical Engineering due to the more vocational nature of the course. 
In each academic year within the Chemical Engineering Department, there are 50-60 students, making it very small in comparison with the 600 or so doing Natural Sciences.  This provides, in my opinion, a much better atmosphere.  You quickly get to know the majority of people in the Department and the lectures are much more engaging.  Students organise various social events throughout the year, such as the annual department dinner and the summer barbecue - few other subjects do this.
The Chemical Engineering course at Cambridge is largely exam-based, but also provides numerous coursework-based "exercises" which require application of theoretical knowledge in solving realistic problems. These range from the design of a single heat exchanger to the team-based project in which the design of an entire process plant is carried out. These activities give students transferable skills that are attractive to a wide range of employers.  This means that Chemical Engineering graduates can end up in a variety of industries. The Department provides various opportunities to meet with potential employers via external presentations and workshops.
Following graduation, I will be beginning work for Phillips 66 as a chemical engineer on an oil refinery up north, with the aim of eventually becoming chartered and hopefully moving to work abroad. 
College: Homerton
Route: Chemical Engineering via Natural Sciences
A-Levels: Maths, Chemistry, Physics
AS-Levels: Further Maths, Spanish