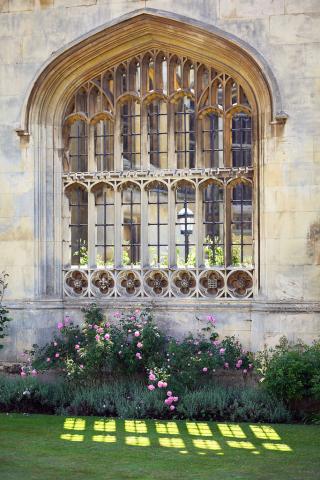 2020/21 academic year updates: impact of covid-19 pandemic
We have considered the likely impact of the Covid-19 pandemic and government guidance, and can confirm that there will be no changes to the MPhil programme in 2020-21 based on current guidance. As the University has already advised, teaching will be delivered by a blend of in-person and online teaching, details tbc. The lab courses will operate although the timings and groupings will be altered to allow for social distancing.
The programme
This is an 11-month full-time programme, running from October to August, which combines taught and research components to provide students with state-of-the-art education in biotechnology at the interface of biological and physical sciences and technology. The programme gives students the opportunity to explore current trends and the latest advances in biotechnology. At the same time, it has been designed by having in mind the employers' needs and the skills gap in the biotech and pharma sectors. You can learn more about the most in-demand skills in the UK biopharmaceutical industry from the Association of the British Pharmaceutical Industry (ABPI) and its regular skills surveys. In addition to healthcare and biomedical sectors, the bioeconomy is fuelled by a range of other areas and biotechnology applications, including agritech, biosensors for environmental monitoring, biofuels and biorefineries, biomaterials, bioprocesses that are relevant to the FMCG industry, and biometrics (for example refer to the relevant OCDE's policy agenda to 2030). 
Follow the links on the left-hand side for more information about the content of the programme, teaching methods and our connections with industry.