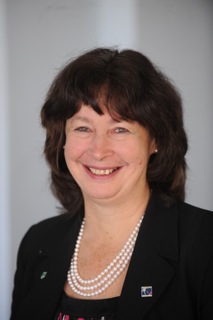 Our aim is to produce the academic, industrial and entrepreneurial leaders of tomorrow, together with the industrial processes and bioscientific advances they will employ. Our strategy is to work at the interfaces between engineering, chemistry, biology and physics. We create a unique multidisciplinary research environment within the University of Cambridge, in which collaborations with academic and industrial organisations flourish.  Our research programmes encompass sustainable reaction engineering, chemical product and process design, healthcare, measurement, and materials science. The fusion of leading biotechnology research with chemical engineering skills, within an ethos of commercial awareness, supports our continuing development and discovery at the science-engineering interface.
CEB conducts internationally-leading research and training and we are recognised around the world, as a browse through our news archive will confirm. For example, in 2016 "Among the best in the world" the QS World University Rankings by Subject placed the University of Cambridge Chemical Engineering overall fourth in the world, amongst 200 Universities, and top outside North America.
The lifeblood of CEB is its people and we strongly welcome the very best staff, students and researchers from around the world to become part of its mission. We are committed to promoting equality and diversity.  Currently, we recognise that there is a great deal of uncertainty around the referendum result calling for the UK to leave the European Union. However, this will not affect our inclusive approach and proactive international outlook to make CEB an attractive place for the very best global talent.
We encourage exceptional and highly motivated graduates from all corners of the world to consider our range of engaging and stimulating study opportunities, and graduate student programmes. Our innovative research, underpinned by a dynamic enterprise culture, spans the wide range of disciplines embodied by modern chemical engineering and biotechnology. Our commitment is to apply research for the benefit of society. We would like you to be part of our success in achieving this.
Professor Lisa Hall
Head of Department
Our mission
To be world-leading in research, education and impact in chemical engineering and biotechnology and its application to industry and healthcare.
Research: the highest-quality research in a vibrant, multidisciplinary environment, which shapes and defines the future direction of chemical engineering and biotechnology, and creatively interfaces with chemistry, biology, physics and medicine to solve challenges facing industry and society.
Education: to educate students so that they can:

master the complexities of physical, chemical and biological systems at  all scales
develop, design and synthesise safe and sustainable processes and products
exploit discoveries
work within industry, academia, business, society and government.

Impact: to exploit innovations from research through transfer of our technological advances to industry or by spinning out companies.
People: we value all of our colleagues and their views and opinions will be heard and respected. We are committed to staff development to give fulfilling careers. We are committed to equality & diversity and the Athena SWAN tenets.