This Department welcomes staff and students from all over the world and we are proud of our diversity. We have people from many cultures and backgrounds, and many different academic backgrounds, achieving great things in CEB.
The Department recognises the importance of creating of a diverse work and study community, in which all individuals are supported to achieve their full potential, and all individuals are treated fairly and equally. We are striving to achieve this, and our ongoing efforts have been recognised in our receipt of a Bronze Athena SWAN Award in 2016.
We are due to submit a further application for an Athena SWAN award in 2020. Awards are time limited and departments and universities are required to reapply to maintain awards they hold, or apply for an award at a different level.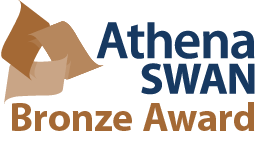 What is Athena SWAN?
The Athena SWAN Charter was established in 2005 to encourage and recognise commitment to advancing the careers of women in science, technology, engineering, maths and medicine (STEMM) employment in higher education and research. In May 2015 the charter was expanded to recognise work undertaken in arts, humanities, social sciences, business and law (AHSSBL), and in professional and support roles, and for trans staff and students. The charter now recognises work undertaken to address gender equality more broadly, and not just barriers to progression that affect women.
More on Athena SWAN.
The Athena Swan Working Group (ASWG) is working to continue to promote and develop a positive and inclusive work and study environment for everyone. 
Suggestions and ideas on how the Department can achieve this are always welcome. Please contact David Fairen Jimenez (df334@cam.ac.uk), Chair of the Athena SWAN Working Group, or Karen Langford (kal50@cam.ac.uk), CEB HR Manager, if you have suggestions or could be interested in joining the Group. 
University Information