Please note that it normally takes 2-3 months before a decision is made on an application.  Your most current information will be on the Applicant Portal; please check there regularly for the latest updates.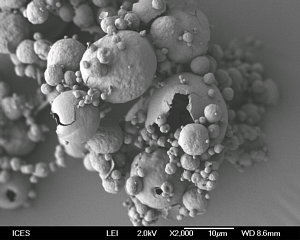 Before your application will be electronically sent from the Graduate Admissions Office to the Department, 2 academic references and copies of your transcripts must be provided via the Applicant Portal.  You should notify your referees immediately that you have applied for admission to Cambridge, and they should expect to receive an email that will contain instructions on uploading the reference.  Please ask them to check their spam/junk mail folders as well in the event the message has gone there.  In addition, you must upload copies of your most recent transcripts from all of your previous degrees.  Please note that if you are made an offer of admission, you will be asked to send original hard copies of your final transcripts.
After the Department receives your electronic application from the Graduate Admissions Office, it will be sent to the supervisor you indicated on the on-line application.  If you did not indicate a supervisor on your application, your application will be pooled, and any academic who is interested in your application and research area may consider it.  Please note, however, that we have a much lower acceptance rate for pooled applications. You may be contacted for an interview by your prospective supervisor.
If your application is successful or otherwise, your application will then be sent to our Head of Department for final, Departmental consideration.  During this process, your Applicant Portal status will remain 'Application Under Consideration' until we reach a decision.
If your application is approved by the Department, it will then be sent to the Degree Committee of Engineering for consideration.  This will be updated and viewable on your Applicant Portal.  If your application is not approved, we will inform you, via your Applicant Portal, that your application was unsuccessful.
If your application is approved by both the Department and the Degree Committee of Engineering, it will be sent back to the Postraduate Admissions Office.  If they, too, approve your application for admission, they will issue a Conditional Offer.  Your Conditional Offer will outline all of the steps you must take to obtain a Confirmation of Admission.