How the College system works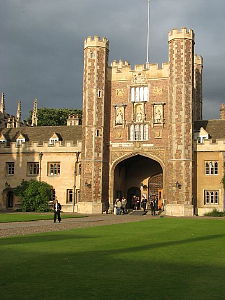 Students at Cambridge are members of both the University and a College.  If you are offered a place of study on one of our graduate courses, you will obtain a place at a College as well.  You do not have to be a member of the same college as your supervisor.
The Department is where you will attend lectures, conduct research, etc.  The Colleges provide: on-going academic and pastoral support from your Tutor and Graduate Office; accommodation and catering; financial advice and assistance; and social, cultural and sporting facilities. Colleges administer formal processes, including matriculation (formally joining the University and College), monitoring international students' status for visa purposes, and graduation.
Choosing a College:
As you are completing your application for admission, you may indicate your first and second choices of college, or you may leave your application 'open'.  If your application for study is approved, but neither your first nor second College choice will be able to offer you a place, your application will be sent to a randomly selected college.  When determining your college choices, it's very useful to visit the University's Choosing a College page.  Here, you will find advice on how to choose a college (and how not to!)  You should also look at their Key Facts and Figures link to help you choose.