I completed my BA and MEng in Chemical Engineering at this department in June 2005.  During my undergraduate degree, one of the courses I studied was sustainability - I felt passionate about the topic and decided to pursue it after finishing my degree.  My final year research project involved investigating recycling plastic and aluminium laminates using microwave induced pyrolysis.  I found that research really appealed to me as I found it both challenging and interesting.
I then spent a year in London and worked for Arup, an engineering consultancy company, within their sustainability team.  I thoroughly enjoyed this work, but after my experience of research during my final year as an undergraduate, I felt that I really wanted to try research at a higher level, therefore I decided to do a PhD.
I loved my time as an undergraduate in Cambridge for both social and work reasons, so I applied to do the PhD back here which I started in October 2006. My PhD involves researching the environmental performance of biofuels and investigating the production of biodiesel from microalgae.  The work really stimulates me and I find it highly rewarding.  Whilst studying for my PhD I also had the opportunity to visit The University of Cape Town, South Africa, for 2 months to assess the sustainability of the biofuel production in the country.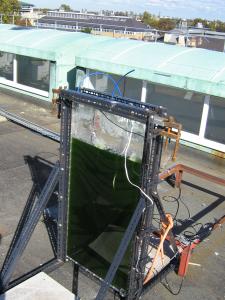 As well as top research facilities, the department offers a friendly atmosphere, social events such as the annual summer BBQ and daily tea time where you can discuss any problems you are encountering with fellow graduates or senior researchers.  Cambridge provides students with the opportunity to follow whatever may interest them.  During my Phd,  I have taken up the Brazilian martial art Capoeira, visited schools to teach children about climate change, and also learnt Russian in the University language centre.