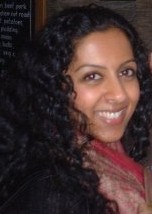 I joined the Department of Chemical Engineering and Biotechnology in January 2008 under the supervision of Dr. Sabine Bahn and Professor Chris Lowe.  I am studying hypothalamic pituitary adrenal axis dysfunction in schizophrenia.
Studying Pharmacy and then an MSc in Drug Discovery at the University of London gave me a wealth of opportunities and experience and fostered an ambition to 'know more'.  I started my PhD in the Bahn Laboratory in 2008 and looking back, it was probably the best thing I could have done for myself and my career.  I've never stopped learning and growing as a scientist and a person and pushing the boundaries of my understanding.
The Department and the Group made me feel welcome and I've made friends from all backgrounds and from around the world.  I enjoy being part of a multi-disciplinary research group where I have so much to learn, but something to give back too.  Nor is there an end to the activities one can be involved in when you finally put the pipette down at the end of the day!  I've been involved in dancing, singing and have even tried ju-jitsu.  There is a student society for just about every activity imaginable, so you can really broaden your horizons.
Cambridge is a lovely small city with just about everything within an easy bike ride or walk.  The architecture and scenery never fail to impress and are the perfect antidote to a busy day.  With plenty of exhibitions, visiting speakers and of course, punting, there's always something to do and somewhere to go.
I'm not looking back, and if you decide to come to Cambridge, neither will you.