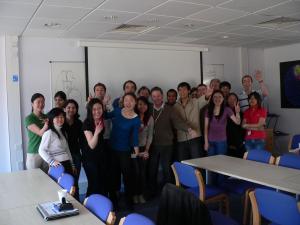 I came to Cambridge in 2003 to study Natural Sciences.  In the second year, I opted for Chemical Engineering and graduated with MEng in Chemical Engineering in 2007.  As part of the final undergraduate year (Part IIB) syllabus, students are obliged to work on a research project for six months, either in pairs or individually.  I chose to work in pairs and it proved to be a fun and fulfilling experience.  My work partner and I were allocated a project on glucose-sensitive holographic hydrogels and were supervised by Professor Nigel Slater and Professor Chris Lowe.
The research project turned out to be a turning point in my life.  Previously, I had not contemplated studying for a PhD.   I discovered my passion in research and I was surprised how much I enjoyed the freedom in learning and in finding out things for myself.   The other reason why I chose to pursue a PhD in Cambridge was because of the amazing supervisors I had.  They are sharp thinkers with the world of experience and knowledge and the generosity to share them yet, with an open-mind, they are incredibly receptive to new ideas and thinking.  Ultimately, Chris's warm personality attracted me to work for him and he has an exciting diversity in research interests which makes the Lowe Group an unusual and exciting place to work in.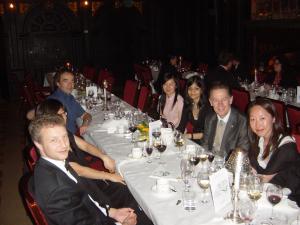 I find Cambridge a pleasant yet exciting place to live in.  Life is busy but I love it.  I am involved in a dance company in Cambridge and so I am usually busy training and performing during my spare time.  I enjoy going to dinners and parties with friends and I always find time to go to the theatres and concerts.  Another of my favourite spots is the Cambridge Union Society, where intellectually stimulating talks and debates are often held.  For peace and quiet, I like strolling along the river bank and on the greens.  As for holidays, I love going on ski trips with family and friends.